Dr Shezad Malik Law Firm examines the evidence of risk from metal-on-metal hips, the manufacturers' inadequate response, and how the regulatory bodies failed.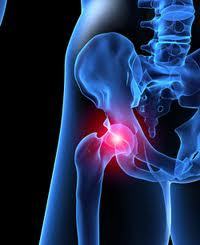 Thousands of patients around the world may have been exposed to toxic metal substances after being implanted with poorly regulated and potentially dangerous hip devices, according to a BMJ/BBC Newsnight investigation.
The implants are the so called "metal on metal"—the head at the top and the lining of the cup it fits into are made of cobalt-chromium alloy rather than ceramic or polyethylene—and there are both total hip replacement and hip resurfacing designs.
Average failure rates at seven years are 11.8% for resurfacing and 13.6% for metal-on-metal total hip replacement, although failure rates vary with the brand used. This compares with rates of 3.3%-4.9% for hip implants made of other materials. Metal-on-metal devices have been implanted into over a million patients in the US.
Metallosis
Cobalt-chromium implants are known to release metal ions, and these ions can seep into local tissue causing reactions that destroy muscle and bone and leaving some patients with long term disability. A condition known as metallosis. The ions can also leach into the bloodstream spreading to the lymph nodes, spleen, liver, and kidneys before being excreted in urine.
Metallosis and Cancer Risk
Multiple studies and research organizations have warned about the carcinogenic potential of metal-on-metal hips. In 1990, the World Health Organization International Agency for the Research on Cancer released a monograph listing hexavalent chromium as a proved carcinogen; trivalent chromium a potential carcinogen; and cobalt ions a probable carcinogen.
Despite this risk, DePuy's marketing of metal-on-metal hips continued unabated, with promotional material failing to reflect internal company concerns.
Uncertain Risks from Metallosis
There are no guidelines on what constitutes an unacceptably high level of cobalt ions in blood for patients receiving orthopaedic implants. DePuy's designer and consultant, Dr Schmalzried, has said that, in patients with a well functioning device, levels should be no higher than 2 μg/L.
In fact, studies show that blood cobalt concentrations generated through the wear of some of the newer metal-on-metal total hip prostheses can reach over 300 μg/L. This is 600 times higher than physiological levels of cobalt—most healthy people have about 0.5 μg/L of cobalt in their blood.
Metal ion levels above this level have been recorded in around 20% of patients (range 5-22%) with some metal-on-metal prostheses—such as DePuy's flagship Pinnacle hip system.
Over 300 000 Pinnacle prostheses have been put in worldwide.
Data showing raised metal ions in people with the Pinnacle have been available in the medical literature since 2008, yet the device formed a key part of DePuy's main hip strategy in 2009,
as internal emails show.
Studies have shown raised ions with Smith and Nephew's Birmingham total hip replacement (range 1.2-14.2 μg/L, 20%>7 μg/L),27 Zimmer's Durom total hip replacement (range 1-12 μg/L),28 and ASR-XL total hip replacement (0.7-217 μg/L).
Also problematic are the smaller hip resurfacing implants, which are used in women and smaller men. Because these implants lubricate less well, they produce metal debris and high metal
concentrations in the blood.
Tweaking the design
Instead of alerting regulators and patients to their concerns, companies tweaked the design of their total hip implants. In 2004, in an effort to rationalize their product range and increase
usage of their implants, they shortened the trunnion (or taper)—the part of the stem that inserts into the head—to allow a few degrees greater motion and added grooves so surgeons
could use them with both ceramic and metal heads.
But these changes, coupled with bigger and bigger heads, had consequences: increased wear, high levels of metal ions in the tissues and blood, and higher rates of joint failure.
DePuy had been contacted in 2009 by Japanese surgeons with concerns about the Pinnacle metal hip system, as an internal DePuy email shows. The surgeons reported seeing "generated
metal debris between stem taper and head, and final necrosed tissue" and blamed it on the poor connection between the two.
Regulatory failure
But the regulators in Europe and the US failed to identify the design changes and their consequences for patient safety. The shortening of one of DePuy's trunnions was cleared by the FDA in December 2004 with the comment: "The design, while not identical to the predicates, does not raise any new issues of safety or effectiveness."
In the US, the FDA considered that the parts of metal-on-metal total hip replacements to be like other heads, cups, and stems already in use. This meant that the devices could be cleared
through a less rigorous process, called 510(k), which requires no clinical studies to show how well these large heads worked when coupled with a modified stem.
Profits over People
Why are patients still exposed to the harms of metal implant failures identified in 1975?
The answer seems to be innovation coupled with a drive for commercial success unconcerned with patient safety. The conventional total hip replacement consists of a metal head with a polyethylene cup. But these joints don't last forever. Over time the plastic cup wears away against the hard metal head. Younger, more active people are especially likely to require early revision surgery to replace the worn out joint.
The FDA started to clear larger heads for market use in 1998 and by the end of 2010 had approved 175 implants through the 510(k) route.
And so a whole new class of implant—with the potential to release high concentrations of toxic ions—was launched onto the US and European markets without the need to conduct
clinical trials and without any long term post-marketing studies.
But resurfacing was a new technique and so, in the US, the implants had to go through the FDA's more rigorous premarket approval process. This requires manufacturers to submit their product to clinical testing to prove it is both safe and—unlike the European process—effective for its intended use. It was this premarketing approval process that stopped DePuy's failing ASR resurfacing prosthesis coming to market, although the ASR XL total hip replacement was passed through the 510(k) route.
Post-marketing surveillance
The FDA has now decided to gather and review all available information about currently marketed metal-on-metal hip systems, including information related to adverse events that
may be associated with increased levels of cobalt and chromium in the bloodstream.
In May 2011 the FDA wrote to about 20 manufacturers to say that it was invoking a rule requiring post-marketing studies in cases where an implant's failure could have serious consequences.
Companies would be expected to take blood samples from patients to measure metal ions. They are also taking a decision on the classification of hip prostheses and how they should be regulated in future.
The FDA has decided to place all hip implants into a high risk category—fast track entry will be stopped.