Three women have filed a product liability lawsuit against Forest Laboratories alleging birth defects from the use of Lexapro. Lexapro is an antidepressant that each of the plaintiffs claimed to have used while pregnant.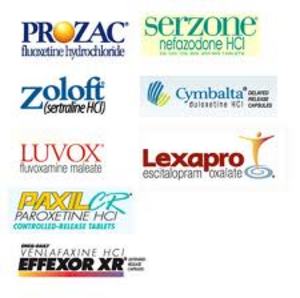 The Lexapro lawsuits were filed on February 16 in St. Louis Circuit Court, in Missouri.
All three plaintiffs, Kimberlee Fisher, Kristy Hernandez and Leah Scott, allege that they gave birth to children who suffer from congenital defects.
Fisher's daughter, was diagnosed with spina bifida. Hernandez's daughter was born with a club foot. Scott's son, was diagnosed with bilateral cleft lip and cleft palate.
The complaints allege that Forest knew that side effects of Lexapro may increase the risk of birth defects but failed to provide adequate warning to consumers or healthcare providers.
All three women claim that had they known about the risk to their unborn children they would not have taken the drug.
Lexapro belongs to a family antidepressants known as selective serotonin reuptake inhibitors (SSRIs). SSRI antidepressants include Paxil, Prozac, Celexa and Zoloft. Several studies have linked the use of SSRI antidepressants during pregnancy to a risk of birth defects and malformations.
An estimated 800 Paxil birth defect lawsuits have been filed against GlaxoSmithKline over their failure to warn consumers and doctors that use of the antidepressant during pregnancy could lead to Persistent pulmonary hypertension in newborns (PPHN) and congenital heart defects in newborns.
The lawsuits also claim that the company hid test results and purposefully misled doctors about the risks associated with Paxil.
A growing number of women have filed a Zoloft lawsuit over Pfizer's failure to warn about the risk of birth defects when that SSRI antidepressant is used during pregnancy.