As a Texas Mirena IUD Product Liability attorney, I am providing this timely Mirena litigation update. Mirena IUD product liability lawsuits continues to increase, with 400 complaints being filed in federal and state courts, across the country.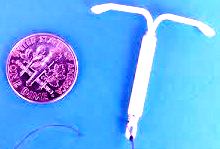 Federal MDL Consolidation
The U.S. Judicial Panel on Multidistrict Litigation (JPML)  centralized all lawsuits filed in U.S. District Courts before one judge for coordinated pretrial proceedings.
Known as multidistrict litigation (MDL), the cases have been centralized and consolidated for pre trial discovery in the Southern District of New York. According to the latest case list released by the U.S. JPML, the number of cases transferred to Judge Seibel, who is appointed to oversee the Mirena docket, is close to 200.
New Jersey State Court Consolidation
Mirena lawsuit consolidation and centralization has also been established in New Jersey state court. Bayer's U.S. headquarters are based in New Jersey.  A MCL, or multicounty litigation, for all New Jersey Mirena cases was established in May 2013. There are approximately 215 cases centralized before Judge Martinotti in Bergen County.
What is Mirena IUD Birth Control?
Mirena is a levonorgestrel-releasing intrauterine system, also known as an IUD, or intrauterine device. The small T-shaped birth control is inserted into the woman's uterus to prevent pregnancy for up to five years.
Bayer released Mirena in 2000, and touted the IUD as a "no muss no fuss" form of birth control. Many women have reported problems where the Mirena IUD migrated from its initial implant location, poking a hole (perforating) the uterus, causing infections and other serious injuries requiring invasive surgery.
FDA Adverse Reports
Since 2000, more than 70,000 adverse events have been filed with the FDA involving Mirena IUD complications, including  1,322 reports where the Mirena IUD perforated the uterus.
Mirena Injury Allegations
According to the lawsuits, these cases involve allegations that the manufacturer failed to adequately warn about the risk of spontaneous migration and perforation, which can occur many months or years after implantation.
Problem with Mirena Warning Label
The Mirena warning label indicates that perforation of the uterus is a risk, only occurring during implantation. Women have noticed that the Mirena IUD was missing sometimes years, after implant, resulting in serious injuries after the IUD implant perforated the uterine wall and migrated to other areas of the body. Often, surgical removal of the Mirena IUD is necessary.
Trial Dates for Mirena Lawsuits
The centralized proceedings in New Jersey state court and the federal court system are moving slowly, with the litigation being in the very early stages. The consolidated proceedings are designed to reduce discovery, and to avoid different rulings from judges.
According to a federal case management order recently issued, the first Mirena trials are likely to begin in late 2015.
Mirena Bellwether Trials
In complex pharmaceutical and medical device product liability litigation, a large number of cases are filed by plaintiffs who claim that they suffered similar injuries from a medical device or medication.
Usually a small group of cases to be prepared for early trial dates, known as "bellwether trials" to help the parties determine how juries will respond to evidence and testimony.
Following discovery and any bellwether trials, if a Mirena settlement is not reached, each individual case will be remanded back to the U.S. District Court where it was originally filed for a separate trial.