According to the testimony presented in trial, Takeda Pharmaceutical Co. duped patients and doctors about the risks of its Actos diabetes drug and should be held liable for the cancer death of a former U.S. Army translator.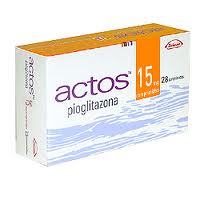 Takeda did not disclose Bladder Cancer Risks
The plaintiff alleged that Japan-based Takeda, failed to provide any warning until 2011 that researchers had linked Actos to bladder cancer. The family of Diep An, filed a wrongful death product liability lawsuit in state court in Baltimore, MD. The plaintiff's attorney allege that the lack of a warning allowed the company to protect billions in sales of the drug.
Closing Arguments
"Failure to warn is what we are here about," plaintiff's attorney told the four-woman, two-man jury in closing arguments of the trial of the family's lawsuit against Takeda. Deliberations began late today.
The case is the second of more than 3,000 suits over Actos to come to trial. A California jury recently ordered Takeda to pay $6.5 million in damages in the first Actos state trial. The judge in the case vacated the verdict and the family appealed.
Takeda denies liability
Takeda alleges that An's bladder cancer was caused by his smoking and the company properly warned about the drug's risks.
Actos Blockbuster Sales
Sales of Actos peaked in March 2011 at $4.5 billion and accounted for 27 percent of the company's revenue at the time. The drug is now available as a generic.
Plaintiffs allege in court filings that Takeda researchers ignored concerns about the drug's cancer-causing potential before it went on sale in the U.S. in 1999, and misled U.S. regulators about the medicine's risks.
FDA Concerns
U.S. Food and Drug Administration officials found in a 2011 review of a company-sponsored study that some Actos users faced an increased risk of developing bladder cancer.
Federal MDL Consolidated in Louisiana
More than 1,200 suits have been consolidated before a federal judge in Louisiana for pretrial information exchanges. The first federal case is set for trial in January, according to court filings.
The case is An v. Nieberlein, 24-C12003565, Circuit Court for the City of Baltimore, State of Maryland.