Transvaginal mesh injury lawsuits are consolidated and coordinated in 6 individual multidistrict litigations (MDLs) established in the federal court system. These injury claims against vaginal mesh manufacturers have now become the largest pending litigation in the U.S.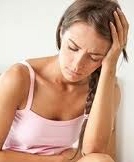 30,000 Active Mesh Lawsuits and Climbing
There are more than 30,000 complaints filed in U.S. District Courts over injuries with transvaginal mesh and bladder sling products. These medical devices have been used for treatment of pelvic organ prolapse (POP) and female stress urinary incontinence (SUI).
All of the lawsuits claim that the vaginal mesh products were defectively designed and that the manufacturers failed to warn about the risk of complications where the mesh erodes through the vagina, causing severe injuries and infection.
In product liability lawsuits, it is usual for a MDL  or multidistrict litigation to be organized to centralize the proceedings, reduce discovery, and avoid conflicting pretrial rulings from judges.
Vaginal Mesh Litigation MDLs
The U.S. Judicial Panel on Multidistrict Litigation (JPML) has set up six different MDLs for lawsuits against manufacturers of vaginal mesh, including American Medical Systems (AMS), Ethicon, C.R. Bard, Boston Scientific, Coloplast Corp. and Cook Medical.
Each of the vaginal mesh MDLs are centralized before U.S. District Judge Goodwin in the Southern District of West Virginia for coordinated pretrial proceedings and early bellwether trials.
According to the latest update by the U.S. JPML in September, there  9,841 American Medical System (AMS), 9,617 Ethicon Gynecare, 5,998 Boston Scientific, 4,568 Bard Avaulta, 1,022 Coloplast bladder sling and 124 Cook Medical biologic mesh lawsuits.
Vaginal Mesh Trials and Settlements
In July, the first federal vaginal mesh trial resulted in a $2 million jury award for a woman injured by Bard Avaulta mesh, including $1.5 million in punitive damages designed to punish the manufacturer.
Several bellwether trials are scheduled in 2013 for Bard Avaulta mesh, then trials are scheduled and continuing into 2014 for lawsuits involving vaginal mesh products manufactured by AMS, Boston Scientific and Ethicon.
These bellwether trials are designed to settle vaginal mesh cases, and some settlement agreements have been reached in some mesh cases to avoid costly and lengthy individual trials.