As a Texas Vaginal Mesh attorney, and Dallas medical doctor, we are reporting this important potential transvaginal mesh settlement breakthrough. According to sources, C.R. Bard Inc., and other makers of vaginal-mesh implants, are in advanced talks to settle thousands of vaginal mesh product liability lawsuits.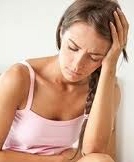 Bard, Endo Health Solutions Inc. the parent of AMS, Boston Scientific Corp., Coloplast and Cook Medical Inc. manufacturers making vaginal mesh devices to treat pelvic organ prolapse (POP) and treat stress urinary incontinence (SUI) in talks about settling all suits.
Johnson & Johnson, which also faces suits over the vaginal mesh devices, isn't involved in the talks.
Settlement Committee
Patients' lawyers want U.S. District Judge Joseph Goodwin in Charleston, West Virginia, who is overseeing all of the vaginal mesh federal lawsuits, to appoint a settlement committee.
More than 30,000 Vaginal Mesh Lawsuits
The discussions are aimed at resolving more than 30,000 implant suits already filed that have been consolidated before Goodwin for pre-trial information exchanges. The talks also include insert makers
According to experts, "The liability seems pretty clear on these cases, so settlement makes sense. Given how serious the injuries are and the number of cases, when you do the math, you can easily come up with a multibillion-dollar settlement."
Scope of the Vaginal Mesh Problem
Bard's vaginal mesh implants faces liability exposure in more than 12,000 cases while Boston Scientific said in an August regulatory filing it faces more than 12,000 suits over its vaginal devices. Endo's American Medical Systems Inc. unit faces about 13,500 vaginal-mesh claims, Coloplast and Cook face about 1,000 claims combined.
J&J is exposed to more than 12,250 pelvic mesh claims through June 30, according to a regulatory filing.
J&J 'Possibly Unfounded' Lawsuit Claims
According to J&J, "Ethicon is now focusing on trying to efficiently manage thousands of unverified and possibly unfounded complaints."  The company will "request dismissal of meritless claims, including claims with no compensable injury, claims barred by the statute of limitations, misfiled claims, and improperly filed claims."
Some Settlements Already Approved
Bard and Endo, already have settled some vaginal mesh lawsuits over its devices. Earlier this year, Endo officials paid $54.5 million to settle a number of cases alleging the company's vaginal-mesh inserts were defective.
Coloplast, based in Humlebaek, Denmark, is in very advanced talks to settle all of the more than 600 cases it faces over its vaginal implants. The company is aiming to resolve all litigation over the devices by the end of the year.
Plaintiff Trial Wins and Defense Losses
Bard officials also have settled some vaginal-mesh cases after losing two trials over the devices.  A California state court jury in 2012 found Bard liable for severe injuries related to an Avaulta implant in the first case to go trial in a U.S. court. Jurors said the company should pay $5.5 million in damages. Bard is liable for $3.6 million under that state's law.
Goodwin presided at the first federal trial of claims over Bard's Avaulta Plus vaginal mesh in August. A jury ordered the company to pay a total of $2 million in damages to a Georgia woman who said the device damaged her organs.
Bard Avaulta Mesh Recall
Bard officials recalled the Avaulta implants off the market in 2012, after the U.S. Food and Drug Administration ordered all makers of the devices to study rates of organ damage, infection and pain during sex linked to their products. Bard faces more than 8,000 federal claims over Avaulta, which women allege can cause organ damage and make sexual intercourse painful when the devices erode.
J&J Ethicon Mesh Unit Fights On
J&J, has opted out of settlement talks, and is fighting court claims against its withdrawn line of Ethicon Gynecare vaginal implants. A New Jersey jury ruled in February the company must pay $11.1 million in damages to a woman who blamed J&J's Gynecare Prolift for her injuries. It was the first case over the devices to go to trial.
Global Settlement Faces Uphill Fight
The vaginal-mesh litigation poses a challenge for the settlement negotiators because they are faced with cases over more than 50 different implants manufactured by six different manufacturers.
The Bard consolidated cases are In re C.R. Bard Inc. (BCR) Pelvic Repair System Products Liability Litigation, 10-md-02187, U.S. District Court, Southern District of West Virginia (Charleston). The J&J consolidated cases are: In re Ethicon Pelvic Repair System Products Liability Litigation, 12-md-2327 U.S. District Court, Southern District of West Virginia (Charleston).