As a Texas medical doctor and Medtronic BMP Infuse bone personal injury and product liability attorney I am providing this Infuse litigation update. According to a report by Senate investigators, Medtronic Inc., the world largest medical device maker, wrote and edited medical journal articles attributed to outside physicians, which minimized the risks of the company's Infuse BMP-2 bone graft.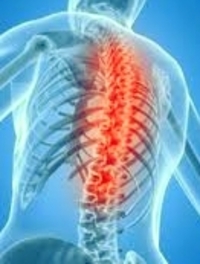 The Senate Finance Committee said that Medtronic did not disclose its role in shaping 13 key studies of InFuse. Infuse bone grafts are a $800-million a year product. The medical studies, paid for by Medtronic, failed to mention serious risks of InFuse including male sterility, infection and increased back and leg pain.
Senate investigators reported that Medtronic paid the study authors $210 million in consulting fees for unrelated work over 15 years.
According to Sen. Max Baucus, D-Mont,"Medical journal articles should convey an accurate picture of the risks and benefits of drugs and medical devices, but patients are at serious risk when companies distort the facts the way Medtronic has."
Medtronic said it "vigorously disagrees" it improperly influenced any of the published manuscripts.
Infuse Bone Grafts Blockbuster device
InFuse has been used in a half-million patients and had sales of about $800 million in fiscal 2011, according to Medtronic reports.
The committee's report is the latest in a series of federal inquiries into Medtronic's promotion of InFuse, which is widely used for procedures not deemed safe or effective by federal health authorities. The Food and Drug Administration approved InFuse in 2002 for use in spinal, oral and dental graft procedures, but most of the time it has been used in neck surgeries and other procedures.
Use of InFuse in neck surgeries can lead to problems swallowing, breathing and speaking. The Senate's findings confirm earlier reports published in The Spine Journal last year, alleging researchers involved in key studies of InFuse did not disclose serious side effects. The Spine Journal is the official publication of the North American Spine Society.