Betty Ruth Rhodes, from Illinois, has filed a lawsuit against 65 different companies, alleging that she contracted lung cancer from asbestos exposure.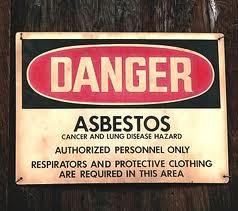 The asbestos lawsuit was filed in January, in St. Clair County Circuit Court in Illinois. Rhodes, worked as a laborer for several companies from 1958 until 1990, including Borg Warner, Speedway Manufacturing and Rhodes Camper Sale.
Direct and Indirect Asbestos Exposure
Rhodes claims that direct exposure to asbestos at the job site contributed to her developing lung cancer. She also alleges that she suffered second-hand asbestos exposure from her father and husband, who carried fibers home on their clothes or in their hair.
According to the complaint, Rhodes has suffered permanent disability and disfigurement, physical pain, mental anguish, loss of potential earnings and medical costs from asbestos lung cancer. She is seeking compensatory, economic and punitive damages of more than $450,000.
Asbestos Widely Used
Asbestos was widely used in a variety of manufacturing and construction applications, with use peaking in 1973. Most uses of asbestos were banned in the mid-1980s.
Asbestos causes Lung Cancer and Mesothelioma
When inhaled, asbestos fibers can cause asbestosis, lung cancer and mesothelioma. Although the problems have most commonly been seen among individuals who worked in direct exposure, a growing number of lawsuits over second-hand asbestos exposure have been filed in recent years by family members or loved ones who worked around the toxic substance.
Asbestos litigation is the longest running mass tort in U.S. history, with the first case filed in 1929. Over 600,000 people have filed lawsuits against 6,000 defendants after being diagnosed with mesothelioma, asbestosis or other asbestos-related diseases.
Read more here and visit my website for further information.