According to medical experts, a medical study underway is expected to reveal that side effects of metal-on-metal hip replacements can cause genetic damage, which could lead to an increased risk of cancer.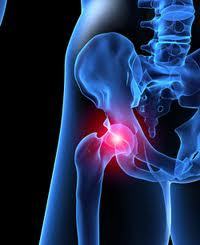 According to the U.K.'s Telegraph newspaper, a study to be presented next month at the British Hip Society conference will include findings that suggest the metal particles released by the grinding of metal-on-metal hip replacements could cause chromosomal changes, which may lead to kidney cancer and bladder cancer.
The findings are the latest nails in the coffin over the safety of the once-popular hip implant designs. These hips have been the subject of massive recalls and product liability lawsuits filed by individuals who allege that they are subject to failure within a few years after surgery.
The most likely cause of the genetic damage is metal debris made up of cobalt and chromium, which is released into the body when metal hip implant parts grind against each other. The particles have been linked to tissue damage, tumors, high metal ion blood counts and metal blood poisoning, known as metallosis.
DePuy Orthopaedics, a division of Johnson & Johnson, already faces a massive number of metal hip implant lawsuits. In August 2010, a DePuy ASR metal hip implant recall affected 93,000 implants worldwide and about 40,000 sold in the United States.
Approximately 3,500, of those victims who received the implant in the U.S. have already filed a DePuy ASR hip lawsuit. As more hip implants fail over time, the number of people filing product liability claims against manufacturers is bound to increase.
Recent data from the National Joint Registry for England and Wales indicates that nearly a third of patients will experience problems within six years and other estimates suggest that as many as half of all individuals who received the recalled hip system may eventually experience loosening or failure of their implant.
In May 2011, the FDA asked device manufacturers to obtain more information about the level at which the metal particles released by hip replacements becomes dangerous, how much metal they actually release and what the potential side effects of metallosis are.
Read more here and visit my website for further information.