The litigants in the federal NuvaRing litigation are scheduled to meet with the Court to discuss a plan to settle the lawsuits filed by women who allege that they suffered serious blood clot injuries from side effects of NuvaRing birth control.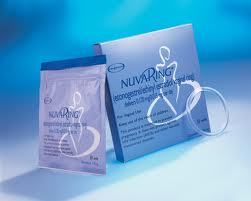 All NuvaRing lawsuits filed in federal district courts are consolidated for pretrial proceedings as part of an MDL, or multidistrict litigation, which is centralized before U.S. District Judge Rodney W. Sippel in the U.S. District Court for the Eastern District of Missouri.
NuvaRing is a ring birth control device that releases a combination of etonogestrel and ethinyl estradiol and is inserted into the vagina once a month.
The complaints all involve similar allegations that Merck and their Organon Pharmaceuticals subsidiary failed to properly research the birth control ring or adequately warn about the risk of blood clots from NuvaRing.
Plaintiffs claim that they have suffered injuries after taking NuvaRing birth control, including deep vein thrombosis (DVT), pulmonary embolism, heart attacks and strokes.
Following a status conference last week, the Court issued an Order that directed the parties to be prepared to discuss a preliminary plan for alternative dispute resolution at hearing set for February 28.
In January the Court ordered the attorneys to submit proposed plans for alternative dispute resolution, which would be designed to assist the parties in negotiating a potential NuvaRing settlement agreement.
While attorneys for the plaintiffs submitted a plan that calls for the appointment of a special master to oversee the negotiations, attorneys for Merck and Organon have suggested that it is premature to consider such efforts.
The parties are currently preparing a handful of lawsuits, known as "bellwether" cases, for early trial dates. The cases are designed to help the parties gauge how juries are likely to respond to certain evidence that will be introduced throughout other cases in the litigation. In complex pharmaceutical litigation, the results of such trials often factor heavily into settlement negotiations.
Read more here and visit my website for further information.