According to a New York Times investigation, the engineers at General Motors knew about a dangerous and faulty ignition switch back in 2009. At a meeting on May 15, 2009, they knew that data in the black boxes of Chevrolet Cobalts confirmed a potentially fatal defect existed in thousands of cars.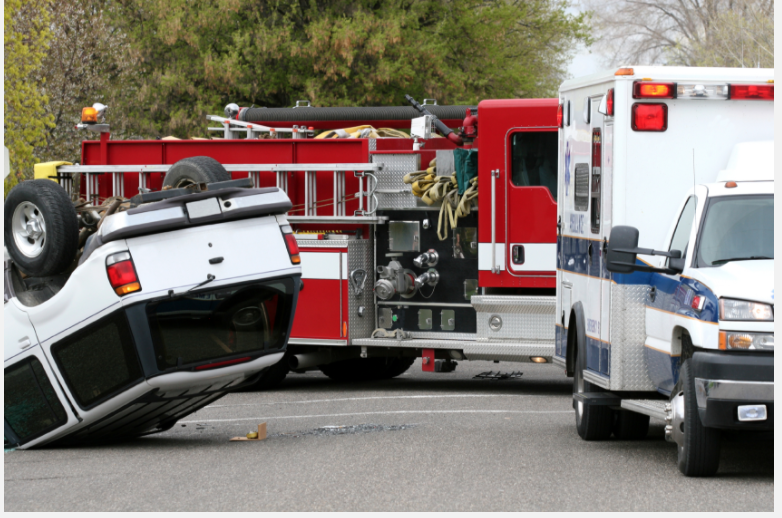 According to legal documents, G.M. told the families of accident victims and other customers that it did not have enough evidence of any defect in their cars. In February, G.M. recalled 1.6 million Cobalts and other models, saying that if the switch was bumped or weighed down it could shut off the engine's power and disable air bags.
G.M. Denied Liability Repeatedly
G.M. played hard ball with customer complaints and plaintiff lawsuits. G.M. threatened to come after the family of an accident victim for reimbursement of legal fees if the family did not withdraw its lawsuit. In another case, it dismissed a family with a blunt letter, saying there was no basis for claims.
Amy Kosilla died in a Cobalt accident in March 2010. "We sent the paperwork for the car to them and they said there's nothing to this," said Neil Kosilla. Amy, died in a Cobalt accident in March 2010 after the air bags failed to deploy. "They said we had nothing."
23 Known Fatal Crashes
Since 2009, at least 23 fatal crashes have involved the recalled models, resulting in 26 deaths. G.M. reported the accidents to the government under a system called Early Warning Reporting, which requires automakers to disclose claims they receive blaming vehicle defects for serious injuries or deaths.
G.M. settled a lawsuit brought by the family of Hasaya Chansuthus, 25, who crashed her 2006 Cobalt in Murfreesboro, Tennessee. After denying liability, G.M. negotiated a deal even though Ms. Chansuthus's blood-alcohol level was more than twice the legal limit. Data from the black box, which records vehicle systems information, showed that the key was in the accessory or off position, according to court documents, and the air bags did not deploy. (The accessory position turns off the car, disabling the air bags, but allows certain electronics, like the radio, to run.).
In other cases, G.M. ignored repeated calls, families said. "We did call G.M.," said Leslie Dueno, whose 18-year-old son, Christopher Hamberg, was killed on June 12, 2009, not quite a month after the critical May 15 meeting of G.M. engineers about the ignition data, driving his 2007 Cobalt home before dawn in Houston. He lost control at 45 miles per hour and hit a curb, then a tree, the police report said. "Nobody ever called me. They never followed up. Ever."
G.M. Under Fire
G.M. faces numerous investigations, including from the Justice Department, looking into the company's disclosures in its 2009 bankruptcy filing as well as what it told regulators. In the bankruptcy agreement, G.M. was shielded from liability for accidents that occurred before July 10, 2009.
G.M. Misled Car Accident Victims and Regulators
It was unclear how many of the 26 deaths since the 2009 meeting were related to the faulty ignition, but some appeared to fit patterns that reflected the problem, such as an inexplicable loss of control or air bags that did not deploy.  G.M. lawyers had known of one fatal Cobalt accident in 2005, and had settled or worked on several cases. G.M.'s sales department had issued two service bulletins to dealers related to faulty switches, advising them to tell customers to drive without heavy key chains that could jostle the ignition and shut down the car.
G.M. Changed the Ignition Key
The ignition switch as well as the key had been modified for new cars in the middle of model production in late 2006 or early 2007, an unusual move for such a high-volume part. By the summer of 2010, G.M. had ended production of Cobalts.
G.M. Quietly Settled Death Cases
In the fall of 2013, months after an eighth internal study on the ignition issue had been issued, G.M. abruptly stopped damaging depositions related to one accident by settling a wrongful-death suit. The suit had been brought by the family of Jennifer Brooke Melton, 29, who lost control of her 2005 Cobalt on a Georgia highway in March 2010 when the key moved to the accessory position, shutting down power and air bags.
When Lance Cooper, the Melton family lawyer , deposed Victor Hakim, a senior manager at G.M., Mr. Cooper read more than 80 customer complaints into the official record that were filed with G.M. beginning in 2005 about Cobalts that had unexpectedly stopped and stalled.
G.M. lawyers wrote to the plaintiff's lawyer in another wrongful-death case demanding that the lawsuit be withdrawn. The family of Allen Ray Floyd had sued G.M. after Mr. Floyd lost control of a 2006 Cobalt in daylight near Loris, S.C. Two weeks earlier, his sister had lost control of the same vehicle on the same road; she had it towed. The company contended the suit was "frivolous" because the accident occurred on July 3, 2009, a week before the company's bankruptcy agreement took effect, which meant G.M. was not liable for damages.
"They sent us a letter in September telling us to drop our case or else they'd come after us," said William Jordan, the family's lawyer. "They were going to come after me for sanctions, to pay their attorneys' fees."
Mr. Jordan added: "We looked at the prospect of going into bankruptcy court and duking it out with them and looking at the language of the bankruptcy legislation, and it just seemed to be such a big undertaking. We decided to capitulate."
G.M. Hid Behind its Legal Department
G.M.'s legal staff was the recipient of lawsuits, insurance information, accident reports and any other litigation-related paperwork. Warranty claims and customer calls were routed through the sales and service division. When G.M. officials met with federal regulators in March 2007, they did not know about a fatal Cobalt wreck in 2005, even though G.M.'s legal department had had an open file on the case for almost two years.