As a DePuy ASR hip implant recall and DePuy Pinnacle attorney, I have written previously about our experience with clients who had metal on metal hip replacement problems, particularly DePuy ASR, DePuy Pinnacle and Biomet Magnum models.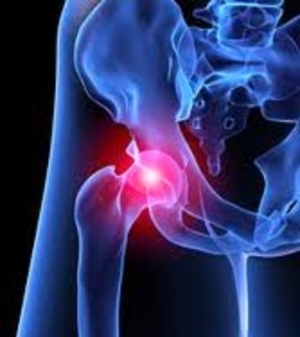 Metal on metal hip replacements according to experts, have been implanted in at least 500,000 Americans. Now these experts are alarmed and concerned that these metal on metal hips may be failing earlier than expected.
These devices have been the subject to two significant recalls in recent years: the 2008 recall of Zimmer's Durom Acetabular Component because of inadequate instructions for use, and the 2010 recall of the DePuy ASR Total Hip due to higher-than-expected revision rates.
More recently, Smith & Nephew pulled its R3 Acetabular System metal hip socket liner from the market due to higher-than-acceptable annual revision rates in patients who had this device.
An FDA advisory panel plans two-days of public hearings today to examine metal-on-metal hip implant data so it can update the agency on the risks and benefits of the devices, which have come under increased scrutiny following news reports of device failure.
What is a Metal on Metal Hip?
For many years the articular surfaces of hip implants were made of plastic or ceramic. But in the last 10 years there was a push by the manufacturers for hips implants to be made with metal stems and sockets. Apparently the theory was that these metal devices would be more resistant to wear and tear and reduce the risk of dislocation.
The Problem with Metal on Metal Hips
But recent data gathered by surgeons in the U.K. appears to show just the opposite. In March, British experts at the world's largest artificial joint registry told doctors to stop using metal-on-metal hip replacements. The experts' analysis revealed that the metal on metal hips have to be replaced more often than other implants.
Hip replacements are supposed to last between 10 to 15 years, but more than 6 percent of patients with metal hips needed them replaced after less than five years. That compared with just 2 percent of people who had ceramic or plastic joints.
What is Metallosis?
Metal on metal hips are made with Cobalt and Chromium. Metal hip replacement systems, for example the DePuy ASR hip, Depuy Pinnacle hip, Biomet M2A-Magnum hip, Wright Conserve hip and others, have been linked to a risk of metal poisoning or metallosis from particles of cobalt and chromium that are released into the blood as the metal components grind against each other.
The metal particles may lead to a local inflammatory reaction around the hip joint, cause deterioration of the tissue, and loosen the artificial hip and result in pseudotumors or inflammatory growths around the hip joint.
Furthermore, as the metal enters the blood stream, it may cause a number of other health problems, impacting the nervous system, heart and thyroid glands.
British regulators now recommend that people who have the implants get yearly blood tests to make sure that no dangerous heavy metals particularly cobalt and chromium are leaching into their bodies.
FDA Hearing
Unlike other countries, the U.S. has no national registry to track the performance of implants over time. The FDA received 16,800 negative event reports involving metal hips between 2000 and 2011. According to experts, that number maybe under reported since many doctors and patients do not report problems to the FDA.
US Registries
A registry set up by Minnesota's HealthEast Care System recorded four times as many replacement surgeries for patients with metal-on-metal hips as those with other implant types.
The FDA has asked manufacturers like Johnson & Johnson, Zimmer Holdings Inc. and Biomet Inc. to conduct long-term, follow-up studies of more than 100 metal-on-metal hips on the U.S. market.
J&J recalled the ASR hip replacement in August 2010, after reports that it was failing in some patients after only a few years of implantation.
FDA 510 (K) Fast Track
Overwhelming majority of medical devices sold in the U.S., are approved via the FDA's fast track program for medical devices. Under the 510k system, the agency waives clinical testing requirements for medical devices which appear similar to others already in use. Since plastic and ceramic hip replacements had been on the market since the 1950s, most metal hip replacements were approved without new clinical testing.
Read more about Metal on Metal hips here and visit our blog for further information.