As a Dallas Mesothelioma and Asbestos Attorney, I am reporting this Virgina Mesothelioma verdict against Exxon.
A jury awarded a former shipyard employee $25M in his lawsuit against Exxon for asbestos-related medical problems. The suit was filed against Exxon, the ship owner, rather than the parts supplier.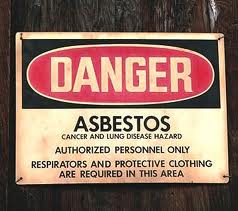 The lawsuit argued that Exxon knew about the problems with asbestos, and even developed rules to protect workers at refineries beginning in 1937, but did not warn shipyard workers or crew members.
An attorney for the worker said the case proved Exxon knew about the cancer link since the 1940s, and knew by the 1960s that it caused mesothelioma.
Asbestos is a carcinogenic fiber that causes lung cancer and mesothelioma, a rare and aggressive cancer of the lining of the body's major organs and cavities. Asbestos was used in construction for over a century because of its versatility and heat resistance, making it an ideal insulator.

Information and commentary provided by Dallas Fort Worth Personal Injury Attorney Dr Shezad Malik. The Dr Shezad Malik Law Firm can be contacted in Dallas toll free at 888-210-9693. If you or a loved one has been injured from Asbestos or Mesothelioma, please fill out our contact card for a free consultation.