Boston Scientific was crushed in its vaginal mesh debacle, when a Texas state jury ordered the device manufacturer to pay $73 million to a woman who developed chronic pain and injury from the company's vaginal mesh implant. This was the first award against the device maker over its incontinence slings.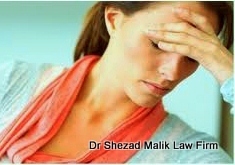 Earlier this week, the Dallas jury found Boston Scientific liable for Martha Salazar's personal injuries, they found that the company's Obtryx sling was defectively designed and that the company acted with gross negligence in the sale and marketing of the products. The Texas jury awarded her about $23 million in compensatory damages and $50 million in punitive damages in a two week trial.
Boston Scientific Exposed to Over 20,000 Lawsuits
Boston Scientific had won the first two cases to reach trial over the Obtryx sling in a Massachusetts state court, where the company is based. The mesh and sling manufacturer is exposed to more than 20,000 lawsuits nationwide with similar allegations that its vaginal mesh implants and slings, erode within the body. These devices are commonly used to treat pelvic organ prolapse and urinary incontinence in women. It is estimated that approximately a million women yearly undergo these types of operation.
According to Salazar's attorney, David Mathews, "this woman was seeking help with minor urine leakage and wound up with a catastrophic, life-altering injury that required four major surgeries. "It's a tragedy that these slings are still on the market."
Vaginal Mesh and Bladder Sling MDL Update
U.S. District Judge Joseph Goodwin is overseeing coordinated discovery and a series of bellwether trials involving seven different manufacturers, which have all be centralized in the Southern District of West Virginia as part of multidistrict litigation.
There are about 60,000 mesh/sling lawsuits in the MDL, with 12,000 Boston Scientific, 9,500 Bard Avaulta, 19,300 Ethicon, 18,000 American Medical Systems (AMS), 1,600 Coloplast, 250 Cook Medical and 66 Neomedic mesh lawsuits.
As part of the coordinated management of the litigation, there are early trial dates set, known as "bellwether" case. The outcome of these trials are only binding on the claims that go before a jury, and they may facilitate vaginal mesh settlement negotiations with the manufacturers.
FDA Warning and Investigation
The U.S. Food and Drug Administration demanded that Boston Scientific, Johnson & Johnson and other vaginal-implant makers in 2012 to study rates of organ damage and complications linked to the products.
Global Settlement in the Works
Boston Scientific and other makers of vaginal inserts are considering settling the lawsuits over the devices. Endo and Coloplast have agreed to settle a majority of their mesh lawsuits. Earlier this year, Coloplast paid $16 million to settle some claims related to its vaginal mesh implants. In May, Endo ponied up $830 million to settle 20,000 claims over vaginal mesh products sold by its American Medical Systems unit.
Gross Negligence
Juries in New Jersey and West Virginia over the past year have ruled that J&J and Bard implants caused women's injuries and ordered the companies to pay a total of more than $13 million in damages. This verdict comes on the heels of Johnson & Johnson's unfavorable ruling for its vaginal mesh product. Last week, a West Virginia federal jury ordered the company's Ethicon unit to fork over $3.27 million to a woman who said the manufacturer's Gynecare TVT Obturator implant caused pelvic pain and injury.
In Salazar's case, the Dallas jury found that Boston Scientific's sling suffered from a faulty design. The panel also found company officials failed to properly warn patients and doctor's about the insert's health risks. Jurors said Boston Scientific's handling of the slings amounted to gross negligence, which Mathews said allowed the jury to award punitive-damages.