SSRIs are a widely prescribed class of drugs most often used as antidepressants to treat depression and anxiety disorders. Since September 2005, scientific information has been emerging that certain SSRIs, such as Celexa (citalopram), Lexapro (escitalopram), Prozac (fluoxetine), and Zoloft (sertraline), and SNRI antidepressants, such as Effexor (venlafaxine) may cause birth defects.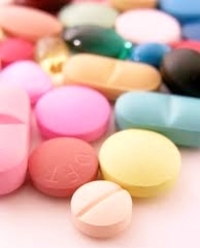 SSRI Birth Defects
Cardiac (heart)
Neural-Tube (brain and spinal cord) – spina bifida
Cranial (skull) – craniosynostosis
Abdominal Wall – omphalocele
Cleft Lip and/or Palate
Limb – club foot and other limb abnormalities
Anal Atresia (complete or partial closure of the anus)
The FDA also issued an alert in July 2006 warning about the increased risk of Neonatal Persistent Pulmonary Hypertension (PPHN) to babies born to mothers taking SSRI antidepressants.
What type of Heart Birth Defects?
The FDA issued a Public Health Advisory on December 8, 2005 based on U.S. and Swedish studies showing that exposure to certain antidepressants in the first trimester of pregnancy may be associated with an increased risk of heart birth defects.
Most of the cardiac defects observed in these studies were atrial or ventricular septal defects, conditions in which the wall between the right and left sides of the heart is not completely developed, and leads to a condition otherwise known as a "hole in the heart."
Exposure to antidepressants may also cause other types of heart defects, including pulmonary stenosis and atresia, tricuspid atresia, aortic stenosis, hypoplastic left heart and conotruncal defects, such as transposition of the great arteries, double outlet right ventricle and Tetralogy of Fallot.
What is PPHN – Persistent Pulmonary Hypertension?
PPHN is a serious and life-threatening lung condition that occurs soon after birth of the newborn. Babies with PPHN have high pressure in their lung blood vessels and are not able to get enough oxygen into their bloodstream.
On July 19, 2006 the FDA issued a Public Health Advisory for SSRIs, including Celexa (citalopram), Lexapro (escitalopram), Prozac (fluoxetine), and Zoloft (sertraline) based on a study that suggests there may be additional risks of SSRI medications during pregnancy.
In this study PPHN was six times more common in babies whose mothers took an SSRI antidepressant after the 20th week of the pregnancy compared to babies whose mothers did not take an antidepressant.
FDA Pregnancy Warning
All antidepressants, except for one, are currently classified as Category C medications, meaning that animal reproduction studies have indicated an elevated risk of adverse events on the animal fetus and should only be used if the potential benefits outweigh the potential risks.
According to some experts all SSRI and SNRI antidepressants should be classified as Category D medications – "positive evidence of risk-studies in humans" which means fetal risk has been demonstrated.