As a Texas Bard Avaulta litigation and Product Liability Attorney and Texas medical doctor, I am providing this update.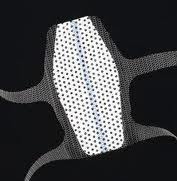 Laura Jones, of El Paso, Texas, has filed a lawsuit against American Medical Systems (AMS) over problems with vaginal mesh manufactured by the company. Jones had an AMS vaginal sling implanted in June 2009 to restore normal vaginal structure. Following the pelvic organ prolapse surgery, Jones experienced severe pain, urinary problems and had to undergo surgeries to have the AMS surgical mesh removed. The complaint was filed last month in Los Angeles Superior Court by against AMS and a number of other unnamed manufacturers.
According to Jones' lawsuit, the transvaginal sling eroded, shrunk and part of it extruded into her vagina. The complaint alleges that AMS failed to warn patients about the risk of vaginal mesh side effects, claiming that the manufacturer should be held responsible under theories of strict liability, negligence, breach of implied and express warranty, fraud, misrepresentation and violating California consumer protection laws.
Recently, several AMS vaginal mesh lawsuits have been filed for women who experienced problems after receiving pelvic organ prolapse products. The FDA issued a warning about vaginal mesh complications in October 2008, indicating that more than 1,000 people had reported experiencing problems with products made by at least nine different manufacturers. Recently a medical study revealed that there were more complications with the vaginal mesh slings. In the study published in the New England Journal of Medicine, researchers found that vaginal mesh surgery brought better results for treating pelvic organ prolapse, but carried risks of surgical complications and other problems after surgery, including pain during sex and new urinary incontinence.
Last year, settlements were reached in a number of Mentor ObTape vaginal mesh lawsuits filed by women who experienced problems after receiving that product. The product made by a subsidiary of Johnson & Johnson. The complaints alleged that the complication rate associated with Mentor ObTape mesh could be as high as 18%. The Mentor ObTape was removed from the market in 2006, three years after it was introduced.
Over the past year, a growing number of Bard Avaulta vaginal mesh lawsuits have also been filed by women who have experienced problems. All of the complaints involve similar claims that C.R. Bard's Avaulta Anterior and Posterior BioSynthetic Support System, which was introduced in 2007, was negligently designed and that the company failed to warn patients of possible complications that can result in severe pain and disfigurement.
In October 2010, the federal Bard Avaulta litigation was consolidated as part of an MDL for pretrial proceedings in the U.S. District Court for the Southern District of West Virginia.

AREAS OF PRACTICE:Our Dallas Fort Worth Personal Injury and Wrongful Death Attorneys and Lawyers have extensive experience in the areas of: car and truck accident, sexual abuse, tractor trailer and commercial vehicle litigation, medical malpractice, wrongful death, serious auto accidents and car wrecks, bus accidents, dog bites, product liability, brain/head injuries, burn and electrical injuries, spinal cord injuries, premises liability/slip and falls, negligent security, and many other types of personal injury cases.
Call us toll-free at 214-390-3189  or send us an e-mail to schedule a free initial consultation about a car accident, slip and fall premises liability claim or any other personal injury or wrongful death case. We handle all cases on a contingency basis, which means you pay nothing unless we accomplish our mission of getting justice for you.