As a Texas Chantix side effect and Product Liability Attorney and Texas medical attorney, I am providing this update.
New medical research suggests that Chantix side effects increases the risk of heart attacks, strokes and other cardiovascular events.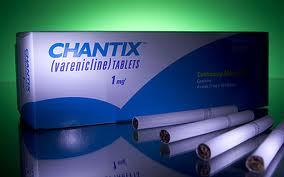 Pfizer's smoking cessation drug Chantix raises the risk of suffering a cardiac event by 72%, according to a study published in the Canadian Medical Association Journal.
Researchers found that those who took Chantix were substantially more likely to suffer heart problems than those who took a placebo, and two of the co-authors suggested that the findings were strong enough that the FDA should consider a Chantix recall due to the risk of heart attack and stroke.
The study comes just three weeks after the FDA issued a drug safety communication about the risk of heart problems from Chantix, warning that the smoking cessation drug might increase the risk of certain cardiovascular events, including the risk of heart attack, among individuals who had cardiovascular disease. The U.S. Food and Drug Administration (FDA) is notifying the public that the smoking cessation aid Chantix (varenicline) may be associated with a small, increased risk of certain cardiovascular adverse events in patients who have cardiovascular disease. This safety information will be added to the Warnings and Precautions section of the Chantix physician labeling. The patient Medication Guide will also be revised to inform patients about this possible risk.
The warning risk of a heart attack or stroke from Chantix is just the latest of serious side effects associated with the drug. Warnings about the risk of life-threatening psychological side effects of Chantix, which increases the risk of suicide, was added to a black box on the medications label two years ago.
Chantix (varenicline) was approved in the United States by the FDA in 2006 as a prescription medication to help people quit smoking. The prescription medication designed to help people stop smoking already holds the title of being the drug associated with the most FDA adverse event reports of any prescription medication in the United States.
A number of Chantix lawsuits have been filed in courts throughout the United States on behalf of individuals who have died or suffered serious injuries as a result of a suicide or unusual behavior allegedly caused by Chantix.

AREAS OF PRACTICE:Our Dallas Fort Worth Personal Injury and Wrongful Death Attorneys and Lawyers have extensive experience in the areas of: car and truck accident, sexual abuse, tractor trailer and commercial vehicle litigation, medical malpractice, wrongful death, serious auto accidents and car wrecks, bus accidents, dog bites, product liability, brain/head injuries, burn and electrical injuries, spinal cord injuries, premises liability/slip and falls, negligent security, and many other types of personal injury cases.
Call us toll-free at 888-210-9693  or send us an e-mail to schedule a free initial consultation about a car accident, slip and fall premises liability claim or any other personal injury or wrongful death case. We handle all cases on a contingency basis, which means you pay nothing unless we accomplish our mission of getting justice for you.