The California state court judge has tossed last week's Actos bladder cancer verdict and has reversed the $6.5 million damage award. The judge issued a post-trial ruling rejecting key expert witness testimony.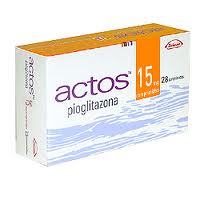 Last week, the Los Angeles County jury awarded plaintiff Jack Cooper $6.5 million for his bladder cancer injuries from Actos side effects. The trial lasted more than 2 months and Cooper argued that Takeda Pharmaceuticals, the manufacturer of Actos, failed to adequately warn about the Actos cancer risk and claimed that use of the medication for more than two years resulted in his November 2011 diagnosis of bladder cancer.
Superior Court Judge Kenneth Freeman issued an Order tossing the jury verdict after determining that expert testimony was inadmissible. Judge Freeman determined that causation was not established in Cooper's case. Judge Freeman said the medical expert (Dr Smith) relied on unreliable studies and did not give enough weight to Cooper's risk factors. Cooper aged 60 and was a former smoker, a major risk factor which Takeda says probably played a larger role in his risk of bladder cancer than Actos.
The judge wrote "[I]nstead of his differential diagnosis being patient specific, based upon a review the patient's medical history, clinical tests, biological and physiological markers, and physical examination of the patient, Dr. Smith rendered a diagnosis based upon speculation, conjecture and leaps of logic."
Plaintiff to Plan Appeal
Cooper's lawyers are likely to appeal the decision to strike the expert testimony that was the basis for the jury's finding that Cooper specifically developed bladder cancer from Actos. If the trial judge is reversed on appeal, the jury damage award may be reinstated.
Actos Bladder Cancer Lawsuit Cases Continue
Actos (pioglitazone) was approved by the FDA in July 1999 for treatment of type 2 diabetes. The FDA ordered new bladder cancer warnings to the medication in 2011, warning that patients have an increased risk of bladder tumors after using the medication for more than year.
Thousands Actos bladder cancer lawsuits are filed in state and federal courts throughout the U.S. The plaintiffs allege that Takeda Pharmaceuticals failed to warn about the risk of cancer from Actos.
Federal Actos Bladder Cancer MDL
The federal Actos bladder cancer cases have been consolidated for pretrial proceedings as part of an MDL, or Multi-District Litigation. The MDL has been centralized before U.S. District Judge Doherty in the Western District of Louisiana. According to court order the first MDL bellwether trial is set for January 27, 2014. A second trial date is set for April 14, 2014.