Recent medical research suggests that certain type 2 diabetic medications, known as Incretin Mimetics, including Januvia, Janumet, Byetta, Bydureon and Victoza, are potentially linked to an increased risk of pancreatic cancer side effects when compared to other diabetes treatment.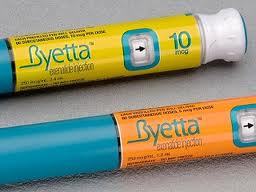 Incretin Mimetic Investigation Timeline
April 18, 2013 – Institute for Safe Medication Practices (ISMP) released a disturbing report. ISMP, monitors FDA MedWatch reports, focused on Byetta, Victoza, Januvia, Onglza and Tradjenta. Based on the report, ISMP is calling for stronger alerts on the prescribing information, as well as new studies on the long-term effects of these diabetes treatment drugs and the association with thyroid and pancreatic cancer.
March 14, 2013 – FDA investigates reports of possible increased risk of pancreatitis and pre-cancerous findings of the pancreas from incretin mimetic drugs for type 2 diabetes.
The FDA has is investigating Incretin Mimetic drugs including exenatide (Byetta, Bydureon), liraglutide (Victoza), sitagliptin (Januvia, Janumet, Janumet XR, Juvisync), saxagliptin (Onglyza, Kombiglyze XR), alogliptin (Nesina, Kazano, Oseni), and linagliptin (Tradjenta, Jentadueto).
March 26, 2013 – Research suggests popular diabetes drugs can cause abnormal pancreatic growth in humans. UCLA and University of Florida researchers examine pancreatic tissue of recent organ donors. Investigators reported that the pancreatic mass of those taking GLP-1[diabetes patients] was increased 40% compared to that of the other diabetes drugs or non-diabetic controls.
The study also identified precancerous growths in the pancreas of those who had been treated with GLP-1 agents and a six-fold increase in beta cells compared with the diabetes comparators.
February 25, 2013 – Glucagonlike Peptide 1–Based Therapies and Risk of Hospitalization for Acute Pancreatitis in Type 2 Diabetes Mellitus. A case study of Blue Cross/Blue Shield health plan insurance claims shows a 2.2-fold increased risk of hospitalization for acute pancreatitis among patients treated with sitagliptin (Januvia, Janumet, Juvisync) and exenatide (Byetta, Bydureon). Pancreatitis is generally considered a risk factor for pancreatic cancer.
Januvia History
Januvia was approved by the FDA in October 2006 for the treatment of diabetes. A study in 2011 found that using Januvia (sitagliptin) to treat type 2 diabetes may increase the risk of pancreatic cancer by 2.7 times.
The study was published in the journal Gastroenterology and compared the incidence rates of pancreas cancer reported by patients using one of several different diabetes medications. The researchers found there was a 2.7-fold likelihood the disease would be reported by sitagliptin users.