According to a Maryland jury, Takeda Pharmaceutical Co. failed to properly warn about the risks of its Actos diabetes drug and ordered the company to pay more than $1.7 million in damages. This was the second state court Actos bladder case injury case to go to trial. The judge overseeing the case immediately threw out the verdict.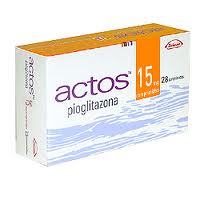 Actos Bladder Cancer: The Jury Speaks
Jurors in state court in Baltimore deliberated more than six hours over two days before finding Takeda Pharmaceutical Co. liable for the cancer death of Diep An.
Since jurors also found that An contributed to his death by smoking for 30 years, Judge Brooke Murdock set the verdict aside based on Maryland law.
The lawyers representing the plaintiff and his family in this wrongful death claim said, "We consider the verdict to be a vindication of our claims that Takeda failed to properly disclose the risks of this drug."
Actos Bladder Cancer Jury Verdicts 2 for 2
This case is the second time a U.S. jury has found that Osaka, Japan-based Takeda failed to disclose or warn about Actos's risk of increased bladder cancer.
The drug manufacturer is exposed to more than 3,000 product liability lawsuits over Actos. The drugmaker is preparing for trials in state courts in Las Vegas and Chicago and a federal court in Louisiana during the next four months.
Blockbuster Actos Sales
Sales of Actos peaked in the year ended March 2011 at $4.5 billion, accounting for 27 percent of Takeda's revenue at the time. The drug is now available as a generic.
Actos Plaintiff Allegations
According to court filings, plaintiffs allege that Takeda ignored or downplayed worries about the drug's cancer-causing risk before it went on sale in the U.S. in 1999, and misled U.S. regulators about the medicine's cancer links.
FDA Investigation
U.S. Food and Drug Administration officials found in a 2011 review of a company-sponsored study that some Actos users faced an increased risk of developing bladder cancer.
Federal Bellwether Trial
More than 1,200 suits have been consolidated before a federal judge in Louisiana for pretrial discovery. The first of those cases goes to trial in January.
In April, A California jury ordered Takeda to pay $6.5 million in damages to a diabetic man who blamed the drug for his bladder cancer. The judge in the case vacated the verdict and the case is on appeal.
Actos "High Grade" Bladder Cancer
An's lawyers argued the former U.S. Army translator took Actos to treat diabetes starting in 2007 and was diagnosed with "high-grade bladder cancer" in September 2011. He died in January 2012.
Takeda's lawyers presented evidence showing that An was a former smoker who consumed half a pack of cigarettes a day for 30 years before stopping in 1996. Researchers have found smoking increases the risk of bladder cancer, the lawyers said.
The case is An v. Nieberlein, 24-C12003565, Circuit Court for the City of Baltimore, State of Maryland.