There is a big push underway to try and resolve all of the Actos bladder cancer lawsuits.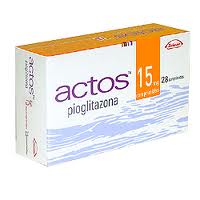 The U.S. District Judge presiding over all federal Actos bladder cancer lawsuits will require the parties to discuss settlements in advance of a bellwether trial scheduled in 2016.
In that trial at least five different cases may be consolidated for trial before one jury.
Actos Bladder Cancer Lawsuits Continue to Increase
There are more than 4,000 federal personal injury, product liability lawsuits pending against Takeda Pharmaceuticals and Eli Lilly. The claims blame the companies for providing inadequate warnings about the risk of bladder cancer from Actos, a blockbuster type 2 diabetes drug.
Louisiana Federal Multidistrict Litigation
Since December 2011, federal lawsuits have been centralized before U.S. District Judge Rebecca F. Doherty in the Western District of Louisiana, as part of an MDL, or Multi-District Litigation.
It is common in mass tort pharmaceutical and medical device cases, that small groups of cases are prepared for early trial dates, known as "bellwether" cases.
The first federal Actos trial ended in a record breaking $9 billion jury verdict last year. The jury found evidence that the drug makers deliberately destroyed documents about Actos and bladder cancer link. Takeda officials intentionally destroyed documents about the development, marketing and sales of Actos. Takeda also deleted the files of 46 former and current employees, including those of top executives in Japan and U.S. sales representatives.
Judge Doherty post verdict, reduced the punitive damage award in the case to $37 million. The case is on appeal.
8,000 Actos Bladder Cancer Lawsuits Cannot Be Wrong
More than 3,500 Actos suits have been consolidated before a federal judge in Louisiana for pretrial information exchanges.
According to court documents, Takeda is exposed to another 4,500 claims in state courts in Illinois, West Virginia and Pennsylvania,
Actos Blockbuster Diabetic Drug
Actos has generated more than $16 billion in sales since its 1999 release, according to Bloomberg News. Sales peaked in the year ended in March 2011 at $4.5 billion.
Actos Verdicts
The most recent trial in Philadelphia, is the ninth Actos patient to take bladder-cancer claims before a jury, and the fifth case to score a victory against the Asian pharmaceutical giant. The company folks in Osaka, Japan will have to give serious thought to stop the hemorrhaging of money in the defense of these indefensible bladder cancer cases and go for a global settlement.
Second Bellwether Trials Scheduled
As a second group of cases are being prepared for trial to begin in May 2016.
The judge has also scheduled several formal negotiation periods, where the parties will meet with a Special Master to discuss and explore potential Actos settlements.
The next consolidated trial will involve five cases originally filed in the Western District of Louisiana and will go before one jury beginning on May 2, 2016.
Several Actos bladder cancer cases have have been tried in state court, with multi-million damage awards awarded in many of the cases. Most recently, Takeda was hammered with a $3.6 million damage award in a Pennsylvania case, including $1.3 million in punitive damages designed to punish the drug makers.