Many more Yaz injury plaintiffs are being added to the growing YAZ multidistrict litigation (MDL) against Bayer, but this time it's not for deadly blood clots or a heart attack.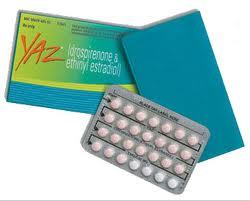 Plaintiffs are litigating against Bayer Healthcare because they suffered severe gallbladder disease, one of the many side effects from this oral contraceptive.
Plaintiffs are claiming gallstones, cholecystitis (inflammation) and biliary dyskinesia, as disorders that disrupts the emptying and filling of the gallbladder. Most plaintiffs eventually end up get a cholecystectomy or gallbladder removal.
Is Drospirenone the Culprit?
Yaz was heavily touted as a safe birth control that also helped control acne, premenstrual weight gain and moodiness. But multiple medical studies have shown that the drug often causes problems that includes deadly blood clots, heart attacks, pulmonary embolisms and gallbladder disease.
Like most birth control pills, Yaz is made from a synthetic estrogen and synthetic progesterone. The problem is that this new formulation of synthetic progesterone, drospirenone, is linked to many medical problems, one of which is gallbladder disease.
According to experts, the drug causes gallbladder disease because it is known to raise potassium levels, has a severe diuretic effect and because drospirenone is found to decrease bile flow and impede the gallbladder's natural functions.
YAZ's manufacturer, Bayer, denies and defends all research pointing to the Yaz-gallbladder disease connection, that studies have shown the correlation between the two.
YAZ Victims Waiting on Settlement
Most people who have severe gallbladder problems, undergo laparoscopic surgery. While rare, gallbladder surgery can cause fat malabsorption and diarrhea for years to come.
Today, an estimate 11,000 Yaz victims have filed lawsuits against Bayer, in federal court. Many suffered deadly embolisms, heart attacks and blood clots from the drug. The majority of the cases, up tp 75%, suffered from gallbladder disease.
Plaintiffs allege that Bayer was negligent in the design and manufacturing of the drug. They also contend that Bayer failed to warn patients and medical professionals about the Yaz dangers.
The court cases had been scheduled to start earlier this year but the judge overseeing the MDL ordered mediation instead with the hopes of a possible out-of-court settlement. If the cases can not be successfully mediated in the coming weeks, MDL proceedings will continue.
Bayer is in the process of settling the venous thromboembolism cases, deep venous embolism, pulmonary embolism and stroke, but is not offering any settlement or discussion regarding the gallbladder injury cases.