Two years ago the FDA announced that there was no evidence that transvaginal mesh provides any benefits when compared to traditional surgery. Unfortunately according to medical studies, transvaginal mesh procedure and device implantation has a risk of serious complications.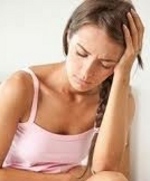 The FDA issued warnings about the safety of surgical mesh for treatment of pelvic organ prolapse and female stress urinary incontinence in July 2011. The FDA received 3,000 reports of vaginal mesh complaints between January 2008 and December 2010, involving injuries where the mesh eroded through the vagina, damaged the bowel, bladder and other critical injuries.
FDA Orders More Studies
In 2012, the FDA notified several mesh manufacturers that they conduct safety studies and trials of transvaginal mesh products. According to experts, it appears that these products present an unreasonable risk of injury for women.
Should You be Concerned Over Safety and Effectiveness of Vaginal Mesh?
According to many medical experts, the answer is yes. Many women underwent these procedures for pelvic organ prolapse and stress urinary incontinence. These conditions usually occur because of weakening of the pelvic floor following childbirth. Now instead of being a simple procedure, many women have suffered serious and catastrophic injuries as a side effect of these devices. The major US manufacturers of vaginal mesh products include Boston Scientific, American Medical Systems (AMS), C.R. Bard, Johnson & Johnson's Ethicon and Gynecare subsidiaries, Coloplast Corp. and Cook Medical.
FDA Controversial Fast Track Approval Process
Many of these mesh products were approved through the FDA's 510(k) system, which allowed the manufacturers to sell the devices without conducting extensive pre-market studies. Products were approved by the FDA based on manufacturer's information indicating that it was "substantially equivalent" to other products on the market. Obviously some companies released the products as quickly as possible to gain market share without excercising due diligence.
Vaginal Mesh Lawsuit Update
About 20,000 women throughout the U.S. have filed a vaginal mesh lawsuit, claiming that transvaginal surgical mesh is unreasonably dangerous and defective.
The U.S. Judicial Panel on Multidistrict Litigation (JPML) has established separate consolidated proceedings in the federal court system for cases involving different manufacturers, with five Multidistrict Litigations (MDLs) centralized before U.S. District Judge Joseph Goodwin in the Southern District of West Virginia.
According to the court, there are at least 2,938 Bard Avaulta lawsuits, 6,028 AMS vaginal mesh lawsuits, 3,557 Boston Scientific pelvic mesh lawsuits, 5,763 Ethicon Gynecare mesh lawsuits and 320 Coloplast bladder slings lawsuits.
Several cases in state courts have already gone to trial, with a California court awarding $5.5 million in damages to a woman injured by Bard Avaulta mesh in July 2012, and a New Jersey state court awarding $11.1 million in damages in February, including punitive damages for injuries caused by Ethicon's Gynecare Prolift mesh.
In the federal court system, the first vaginal mesh trials are scheduled to begin in July, involving injuries allegedly caused by the Bard Avaulta mesh. Later this year and going into 2014, at least three additional trials will be scheduled involving AMS mesh, Boston Scientific mesh and Ethicon mesh.