Earlier this year, motions for federal centralization of pretrial proceedings in the Stryker Rejuvenate and ABG II modular-neck hip implant products lawsuits were presented for consideration by the United States Judicial Panel on Multidistrict Litigation, JPML.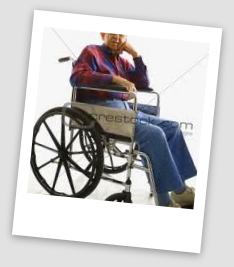 The injury cases in this litigation involve alleged defects in Stryker's Rejuvenate and ABG II modular-neck hip implant products. According to the Plaintiffs' allegations, the performance of these products is suspect, particularly the hip replacement devices' tendency to cause fretting and corrosion at the modular-neck junction and fail early.
151 Stryker Rejuvenate and ABG II Pending Federal Lawsuits
Plaintiffs' motions encompass 41 actions pending in sixteen districts. To date, the Panel has been notified of 110 additional, potentially-related actions pending in various districts.
The JPML found that these actions involve common questions of fact, and that centralization will serve the convenience of the parties and witnesses and promote the just and efficient conduct of the litigation.
The actions share factual questions concerning design, manufacture, marketing and performance of Stryker's recalled Stryker Rejuvenate and ABG II modular-neck stems.
Benefits of Stryker MDL Centralization
Centralization will eliminate duplicative discovery, prevent inconsistent pretrial rulings on discovery and other issues, and conserve the resources of the parties, their counsel and the judiciary.
Stryker MDL Centralization Includes Rejuvenate and ABG II Devices
The JPML denied Stryker's request that this MDL include only the Rejuvenate total hip system and not the ABG II devices. According to the JPML, most cases on the motion involve the Rejuvenate device, and three cases involving ABG II devices were added to the amended motion. The Panel found that the devices possess sufficient commonalities to warrant placement in a single MDL proceeding, but they noted that the transferee judge may establish separate tracks for Rejuvenate and ABG II devices to accommodate any differences between the devices.
The Panel concluded that the District of Minnesota is an appropriate transferee district for these proceedings. The Panel determined that Judge Donovan W. Frank was the best available judge to handle this docket.