Side effects from transvaginal mesh have triggered lawsuits across the United States.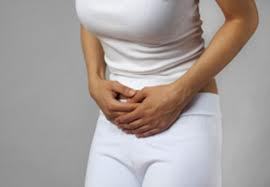 Women in these lawsuits have claimed that after receiving the mesh implant, they have suffered injuries that include bleeding, infection, organ perforation, inability to engage in sexual intercourse, pelvic pain or severe vaginal pain, vaginal scarring, fistulas, erosion of mesh through the vagina, recurrent incontinence or prolapse, need for correctional surgery, urinary tract infections and neuromuscular problems. Spouses of some of the plaintiff have even included loss of consortium in their claims.
The mesh is usually made of synthetic polyproplyne and is used to support the urethra in cases of stress urinary incontinence (SUI) and to support bulging organs in cases of pelvic organ prolapse (POP). Transvaginal mesh was approved by the FDA in 1996 for stress urinary incontinence procedures and in 2002 for pelvic organ prolapse.
In 2008, the Food and Drug Administration (FDA) warned of potentially serious complications associated with surgical mesh placed through the vagina to treat POP and SUI. Then, in 2016, the FDA changed the classification of surgical mesh to repair POP transvaginally from a moderate-risk device to a high-risk device.
Studies support the claims made by women in their lawsuits. Research has shown that surgical mesh for transvaginal repair of pelvic organ prolapse can cause complications such as mesh erosion, infection, pain, bleeding, organ perforation, pain during sex, and urinary problems.
Treating stress urinary incontinence with a mesh sling also can result in complications, including infection, pain, and mesh erosion. However, research suggests that complications are less severe and less frequent compared to complications associated with transvaginal mesh repair of POP.
Johnson and Johnson, C.R. Bard, Cook Medical, Boston Scientific and Coloplast Corp are all companies that have been affected by the more than 70,000 lawsuits filed.
Our firm is handling transvaginal mesh lawsuits across the country. If you or a love one has been impacted by transvaginal mesh devices, don't hesitate to contact us.