According to the concerned women who are calling our offices; they believe that the FDA and other U.S. regulators have failed them by not requiring extensive testing before allowing Johnson & Johnson (JNJ) and other manufacturers to sell the type of surgical mesh implanted in them, to hold their pelvic organs in place. Now many these callers say that they cannot work, sleep through the night, or have sex with their partners due to endless pain.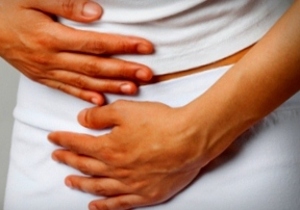 There are about 270 lawsuits pending against J&J. In all, about 600 suits have been filed against it and other mesh makers, including C.R. Bard, Boston Scientific, and American Medical Systems, acquired in June by Endo Pharmaceuticals Holdings.
The U.S. Food and Drug Administration warned on July 13 of a fivefold increase in women suffering pain and injuries after surgeons inserted mesh through vaginal incisions. Pelvic Organ Prolapse (POP) occurs when the internal structures that support the pelvic organs such as the bladder, uterus and bowel, become so weak or stretched that the organs drop from their normal position and bulge or prolapse into the vagina. While not a life-threatening condition, women with POP often experience pelvic discomfort, disruption of their sexual, urinary, and defecatory functions, and an overall reduction in their quality of life.
Surgery to repair POP can be performed through the abdomen or transvaginally, through the vagina, using stitches, or with the addition of surgical mesh to reinforce the repair and correct the anatomy.
"There are clear risks associated with the transvaginal placement of mesh to treat POP," said William Maisel, M.D., M.P.H., deputy director and chief scientist of the FDA's Center for Devices and Radiological Health. "The FDA is asking surgeons to carefully consider all other treatment options and to make sure that their patients are fully informed of potential complications from surgical mesh. Mesh is a permanent implant — complete removal may not be possible and may not result in complete resolution of complications."
In 2010, there were at least 100,000 POP repairs that used surgical mesh. About 75,000 of these were transvaginal procedures.
The FDA issued a safety communication in 2008 due to increasing concerns about adverse events associated with the transvaginal placement of mesh. Since then, the number of adverse events has continued to climb. From 2008 to 2010, the FDA received 1503 adverse event reports associated with mesh used for POP repair, five times as many as the agency received from 2005 to 2007. The reports don't always differentiate between transvaginal and abdominal procedures.
The most frequently reported complications from surgical mesh used to repair POP include mesh becoming exposed or protruding out of the vaginal tissue (erosion), pain, infection, bleeding, pain during sexual intercourse, organ perforation from surgical tools used in the mesh placement procedure, and urinary problems. Some reports cited the need for additional surgeries or hospitalization to treat complications or to remove the mesh.
The FDA also conducted a review of scientific literature published between 1996 and 2010 comparing mesh surgeries to non-mesh surgeries. The agency review suggests that many patients who undergo transvaginal POP repair with mesh are exposed to additional risks, compared to patients who undergo POP repair with stitches alone. While mesh often corrected anatomy, there was no evidence that mesh provided any greater clinical benefit than non-mesh surgeries.
FDA recommends that health care providers:
• Recognize that in most cases, POP can be treated successfully without mesh;
• Know that surgical mesh is a permanent implant that can make any future surgical repairs more challenging and can put the patient at risk for additional complications and surgeries;
• Consider that mesh placed abdominally for POP repair may result in lower rates of mesh complications compared to transvaginal POP surgery with mesh; and
• Be sure that patients are aware of the risks and benefits of transvaginal POP repair with mesh, and inform patients if mesh is being used.
The FDA recommends that patients:
• Ask the surgeon before surgery about all POP treatment options, including those that do not involve mesh, and understand why the surgeon may be recommending treatment of POP with mesh;
• Continue with routine check-ups and follow-up care after surgery. Notify the surgeon if complications develop (persistent vaginal bleeding or discharge, pelvic or groin pain during sex); and
• Those who have had POP surgery but don't know if the surgeon used mesh should find out if mesh was used during their next scheduled visit with their health care provider.
Last week an advisory panel agreed with FDA staff that the agency should reclassify mesh from moderate risk to high risk of harming patients if it fails, and require more studies to determine if they are safe and effective.
Personal injury lawyers say they expect a surge in lawsuits by women because of the dangers of transvaginal mesh for pelvic organ prolapse, POP. POP refers to a condition in which the uterus or bladder bulge, or prolapse, into the vagina.
None of the cases have been tried, and women must prove their claims that mesh makers knew of safety risks and failed to disclose them and that the products were defective. JNJ, Boston Scientific, Bard, and American Medical Systems told the FDA advisory panel that using mesh in transvaginal procedures is safe and effective and serious injuries are rare.
About 300,000 women in the U.S. had pelvic organ prolapse surgeries last year, including more than 70,000 who received vaginal meshes. Between 2008 and 2010, the FDA received 1,503 reports of injuries or malfunction, a fivefold increase from 2005 to 2007.
Bard, which estimated the global prolapse mesh market at $175 million, saw its own pelvic prolapse business fall about 30 percent in 2010 due to what it called "regulatory delays" on product approvals. J&J is the global leader in prolapse mesh, followed by American Medical Systems, Boston Scientific, and Bard. According to experts, the law suits are another high-profile controversy pushing the FDA toward toughening its approval process for devices. As moderate-risk devices, vaginal meshes currently need only show that they are "substantially equivalent" to existing products. A change to a high-risk status would require tests to show efficacy and safety.