Vaginal Mesh / Bladder Sling attorneys are currently evaluating and investigating the latest medical device tragedy to be afflicting women of a certain age.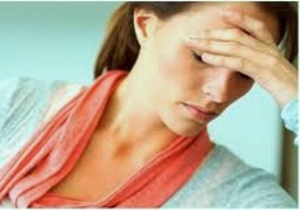 Countless women who had a vaginal mesh or bladder sling medical device implanted to treat pelvic organ prolapse have experienced life altering internal injuries, urinary problems and other significant medical complications as a result of problems with the mesh, which may actually provide no real benefit over other surgical methods of treating pelvic organ prolapse.
Vaginal Mesh Lawsuit Update
Many personal injury cases have been filed throughout the United States by women who experienced complications as a result of the defective and negligent design of a vaginal mesh pelvic support system.
Vaginal mesh, which is also referred to as a pelvic mesh, is a surgical product that is implanted into the vaginal area to prevent pelvic organ prolapse (POP), which can occur in women after childbirth or surgery. Pelvic organ prolapse causes the uterus or womb to fall into the vaginal area, which can also lead to the bladder and bowels slipping out of place and putting pressure on the vagina, causing considerable pain and discomfort, as well as urinary incontinence.
Complaints over vaginal mesh implants claim that negligent designs increase the risk that women may suffer severe complications, physical pain and suffering, deformity and the need for additional corrective surgery. Furthermore, the FDA acknowledged in July 2011 that there is no evidence that vaginal mesh bladder sling surgery provides any greater clinical benefit than non-mesh surgeries.
Vaginal Mesh Injuries
The FDA issued a statement about all vaginal mesh implants in July 2011, indicating that the agency has received thousands of reports of complications after the bladder sling mesh has been implanted, and also warn of an increased risk of organs being punctured during the surgery to implant the devices.
Complications with vaginal sling implants reported by women include:
Infection
Erosion of the mesh into the vagina
Recurrences of prolapse
Urinary problems
Bowel, bladder and blood-vessel perforations
Injury to nearby organs
Pain during sexual intercourse
In many cases, transvaginal sling problems have required multiple surgeries to remove the mesh. Even after surgery, women may be left with permanent and disfiguring injuries.