We are currently evaluating and accepting PROPECIA induced sexual dysfunction cases.
Eddie Sebastia from Florida has filed a product liability lawsuit against Merck, he alleges that side effects of the hair loss drugs Propecia and Proscar ruined his sex life.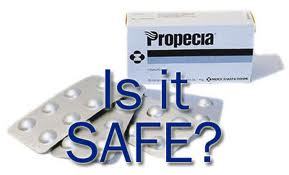 The Propecia erectile dysfunction lawsuit was filed by Sebastia, claims that Merck failed to warn doctors and patients that side effects of Propecia, or Proscar, could result in permanent sexual problems.
Sebastia took Propecia and Proscar from 1998 to 2008, and claims that the medications caused him to develop erectile dysfunction, testicular pain, descreased sex drive, depression and anxiety.
Propecia (finasteride) was approved in 1992 for the treatment of benign prostatic hyperplasia, and also is approved to treat male pattern baldness. It was originally marketed by Merck as Proscar.
In March, researchers from the U.S. published a study in the Journal of Sexual Medicine that found side effects of Propecia were linked to sexual problems in men. Researchers indicated that the class of drugs known as 5-alpha-reductase inhibitors can cause loss of libido, depression erectile dysfunction, reduced semen production and growth of male breast tissue. They also agreed that in some cases these side effects appeared to be permanent.
While the drugs carried some warnings, the lawsuit alleges that those warnings were insufficient and understated the potential risks.

Information and commentary provided by Dallas Fort Worth Personal Injury Attorney Dr Shezad Malik. The Dr Shezad Malik Law Firm can be contacted in Dallas toll free at 214-390-3189. If you or a loved one has been injured from PROPECIA, please fill out our contact card for a free consultation.