As a Texas medical doctor and Dallas defective drug injury and death attorney, I am providing this update for patients who have been injured by the use of the new Pradaxa anticoagulant drug. According to experts, some Pradaxa patients are exposed to deadly bleeding and stroke risks because Pradaxa has no antidote to reverse its side effects and may cause bleed-out deaths. Many injured patients have filed a Pradaxa lawsuit against Boehringer Ingelheim, the manufacturer of Pradaxa.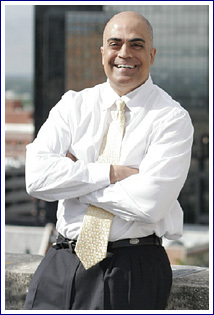 Federal Multidistrict Litigation
All federal lawsuits over Pradaxa in U.S. District Courts have been consolidated for pretrial proceedings before U.S. District Judge Herndon in the Southern District of Illinois. Judge Herndon has established 4 bellwether cases for early trial dates, which are expected to go to trial between August 2014 and February 2015. Bellwether trial cases may also help the parties to a settlement agreement.
What is Pradaxa?
Pradaxa (dabigitran) is an anticoagulant that was released by Boehringer Ingelheim in October 2010 for prevention of strokes in patients with a certain type of heart arrthymia known as non valvular atrial fibrillation.
The medication has been marketed as a better alternative to warfarin (Coumadin), the older main stay of anticoagulant therapy. But if bleeding problems develop on warfarin, patients can be given vitamin K or blood transfusions to stop the bleeding, but no such antidote is available to stop Pradaxa bleeding.
FDA Warnings
The Food and Drug Administration (FDA) issued a Drug Safety Communication recently informing the public and doctors that Pradaxa (dabigatran) should not be used in people with mechanical heart valves.
According to experts, Boehringer Ingelheim, has said that it will be sending a Direct Healthcare Professional Communication (DHPC) – also known as a "Dear Doctor Letter." The letters are based on the FDA's recent decision and will inform doctors that Pradaxa is contraindicated in patients with mechanical heart valves.
Health Canada Warnings
Health Canada is advising health care professionals and the public that, based on new information, the blood-thinning drug Pradaxa is not to be used in patients with artificial heart valves (also known as prosthetic heart valves) due to the risk of strokes, bleeding, heart attacks, and blood clots forming on the artificial heart valves.