As a Dallas Ethicon Surgical Mesh Attorney and Texas medical doctor, Dr Shezad Malik provides this timely update for women would have suffered injuries and complications as a result of Surgical Mesh. An Ethicon Gyncare surgical mesh defective product liability trial is currently underway in New Jersey State Court. The jury is hearing that Johnson & Johnson's Ethicon subsidiary knew about a high rate of vaginal mesh injury and failure problems with its Gynecare Prolift vaginal mesh before the product was introduced to the market. And according to the plaintiff, Ethicon sold the product without providing adequate warnings for consumers or the medical doctors.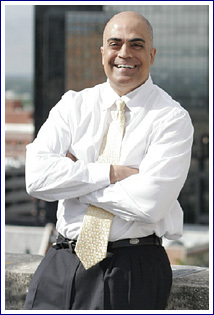 Linda Gross, filed a lawsuit against Johnson & Johnson and she received an Ethicon Gynecare Prolift implant in July 2006. Gross developed severe complications that required 18 corrective surgeries.
Plaintiff allegations against Johnson & Johnson and Ethicon
Thousands of Ethicon Gyncare mesh lawsuits have been filed against Johnson & Johnson, complaining that the transvaginal surgical mesh used for treatment of pelvic organ prolapse and female stress urinary incontinence are defective and dangerous. There are about 1,800 lawsuits pending against Johnson & Johnson's Ethicon subsidiary in New Jersey. There are about 2,000 lawsuits pending against Johnson & Johnson surgical vaginal mesh in the federal court system.
Johnson & Johnson Ethicon Surgical Mesh Recall
Johnson & Johnson has recalled and removed the Gynecare Prolift Pelvic Floor Repair System, Gynecare Prolift+M Pelvic Floor Repair System, Gynecare Prosima Pelvic Floor Repair System and Gynecare TVT Secure System from the market in June 2012.
Other Surgical Mesh Manufacturers Implicated
Many vaginal mesh lawsuits are also pending over other surgical mesh products manufactured by C.R. Bard, American Medical Systems (AMS), Boston Scientific and Coloplast Corp. There are a total of five different federal multidistrict litigations (MDLs) for each of the different manufacturers, which are all centralized in West Virginia.
The first federal vaginal mesh trial date is expected to begin on February 5, involving a Bard Avaulta mesh lawsuit. In July 2012, a California state court jury awarded $5.5 million in the first vaginal surgical mesh lawsuit to go to trial, involving problems with a Bard Avaulta Pelvic Mesh product.