Nearly 75 percent of women in the United States with breast cancer have been prescribed Taxotere as part of chemotherapy. Medical professionals are now taking a second look at the drug after reports suggests that it might lead to permanent hair loss.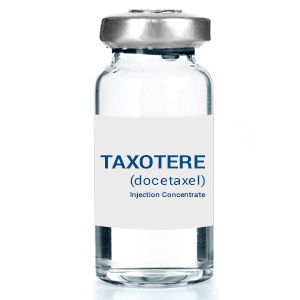 According to a lawsuit filed by Ami Dodson, the drug caused her to suffer from permanent hair loss. Dodson's lawsuit also alleges that the makers of Taxotere engaged in marketing schemes to drive up the sales of the drug while hiding the medication's increased toxicity compared to other similar drugs.
"Defendants [preyed] on one of the most vulnerable group of individuals at the most difficult time in their lives," Dodson alleges. "Defendants obtained billions of dollars in increased revenues at the expense of unwary cancer victims simply hoping to survive their condition and return to a normal life."
Taxotere was first approved by the U.S. Food and Drug Administration (FDA) in 1996 to treat several kinds of cancers. By 2004 the drug was generating well over a billion dollars in sales. The National Cancer Institute in 2004 warned that Taxotere's toxicity levels could cause congestive heart failure and leukemia.
Dodson states in her complaint that she would have used a less toxic drug had she known Taxotere could cause permanent hair loss.
"Permanent baldness (permanent alopecia) is a disfiguring condition, especially for women," said Dodson. "Women who experienced disfiguring permanent alopecia as a result of the use of Taxotere suffer great mental anguish as well as economic damages, including but not limited to loss of work or inability to work due to significant psychological damage."
Although temporary hair loss is usually expected after treatment with chemotherapy drugs, permanent hair loss is not. The issue at the center of lawsuits against the makers of Taxotere is that there are studies that show Taxotere increases the risk of permanent hair loss. This hair loss can occur over the entire body, including eyelashes, pubic hair, and eyebrows. The makers of Taxotere failed to educate and warn consumers and medical professionals.
In 2005, a study sponsored by the makers of Taxotere showed that 9.2 percent of patients suffered from hair loss that lasted 10 or more years. Dodson alleges in her lawsuit that the drug company withheld these results from the public.
If you or a loved one suffered from permanent hair loss after taking Taxotere, contact our office to see if you qualify for compensation. Our firm handles Taxotere lawsuits across the United States.