The number of lawsuits filed against the manufacturers of IVC filters are on the rise in the United States, with more than 400 pending cases. Currently, there are two Multi-District Litigation (MDL) in the U.S. concerning IVC Filters, with 343 lawsuits against Cook Medical that have been consolidated in the U.S. District Court in the Southern District of Indiana, and 382 lawsuits consolidated against C.R. Bard in the U.S. District Court in the District of Arizona.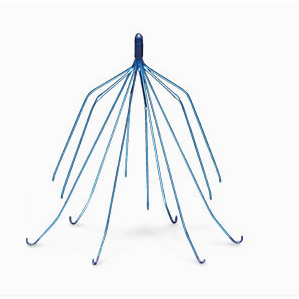 Five products produced by C.R. Bard and Cook Medical are at the center of these lawsuits. These products include:
Bard Recovery filter
Bard G2 filter
Bard G2 Express filter
Cook Gunther Tulip filter
Cook Celect filter
The allegations against the manufacturers include that they were negligent, failed to warn consumers of potential risks associated with the product, design defects, breach of implied warranty, and negligent misrepresentation on the part of the companies and their subsidiaries.
Recently a patient filed a lawsuit against C.R. Bard after her two year old G2 filter fractured and migrated to her heart. The patient had to either undergo open heart surgery to remove the fragment or take blood thinners for the rest of her life. The lawsuit alleges that Bard failed to warn her physician of the filter's risks and misrepresented the device as safe. The patient sued C.R. Bard for impaired ability to earn wages, anxiety, and physical trauma.
Another lawsuit against C.R. Bard claims the company was negligent in its design and misrepresented the G2 filter as effective and safe. In this situation, the filter fractured after only 2 years and spread throughout the plaintiff's body. It damaged the plaintiff's lungs and heart. The plaintiff said she suffered a loss of normal life, pain, suffering, disfigurement, disability, impairment, and emotional trauma as a result of the filter.
Our law office is armed with both the medial and legal expertise necessary to pursue such complicated lawsuits. If you or a love one have been affected by an IVC filter, contact our office today for a free evaluation.