Lawsuits filed against Cook Medical over their defective IVC filters are gaining traction and moving towards trial. U.S. District Judge Young is overseeing the federal multidistrict litigation (MDL) and has announced that a group of 10 Cook Medical inferior vena cava (IVC) filter lawsuits have been chosen for early trial dates that will begin late 2016.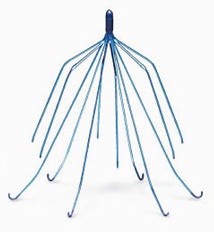 Federal Cook MDL In Indiana
All Cook Celect and Cook Gunther Tulip IVC filter lawsuits have been consolidated in a MDL, in the Southern District of Indiana for fast track discovery and pretrial proceedings, since October 2014. According to the latest court house data, there are about 200 lawsuits filed against Cook Medical, that have been consolidated and centralized in Indiana.
What's The Problem With Cook IVC Filters?
Inferior vena cava (IVC) filters, are small, implantable metal devices for patients at risk of a pulmonary embolism or a blood clot to the lung. These folks have contraindications to the standard therapy for blood clots, anticoagulants. The filters block blood clots from traveling to the heart or lungs, from the legs, known as a deep vein thrombosis.