For those patients who have been implanted with either a Stryker Rejuvenate or ABG II artificial hipmetal  implant, I have an important update to share regarding the status of the defective hip product liability lawsuits and the Stryker hip litigation in general.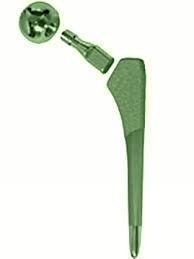 What is Stryker Rejuvenate Hip?
The Stryker Rejuvenate is a modular metal based hip replacement, and was recalled from the market in July 2012, after the company indicated that it is subject to fretting, corroding and finally failing shortly after it is implanted.
The Stryker Rejuvenate has a modular neck-stem, with two components that fit inside of each other to allow the surgeon to adjust the length of the femoral component based on the patient's physical dimensions. This design has been associated to an increased risk of metallosis that occurs from the release of metal debris as the chromium-cobalt neck grinds against the titanium femoral stem.
According to experts, approximately 20,000 patients received the metal hip implants. 4,000 defective hip product liability lawsuits have been filed across the U.S.
Federal Multidistrict Litigation
1,700 cases are pending in the federal court system, and consolidated as part of an MDL, or multidistrict litigation. Here the Stryker Rejuvenate lawsuits are centralized before U.S. District Judge Donovan Frank in the District of Minnesota to reduce discovery, avoid conflicting pretrial rulings and to serve the convenience of the parties.
New Jersey State Multidistrict Litigation
Consolidated pretrial proceedings have been established in New Jersey state court, since is the corporate state for the hip manufacturer, Howmedica Osteonics.
Stryker Rejuvenate Settlements
In both New Jersey and the federal court system, some cases are being prepared for early trial dates, known as "bellwether" cases. If a Stryker Rejuvenate hip settlement is not reached to resolve the litigation, these trials are expected to begin in 2015.
Court-ordered mediation programs are also underway to settle small groups of cases. According to the New Jersey state court overseeing the litigation, settlement has been reached in 19 cases out of the 21 that have gone through the mediation program.
Recently, Stryker announced it had taken a $161 million charge relating to costs of the Rejuvenate and ABG II recall. The company warned investors that those costs were not paid for by its insurance proceeds.