A Fort Worth Nurse license attorney, I am providing the latest update to a story I had commented on involving 2 nurses in West Texas.
A state grand jury in Winkler County, Tex., has indicted the sheriff, the county attorney and a hospital administrator for their roles in orchestrating the prosecution of two whistle-blowing nurses after they had reported allegations of malpractice.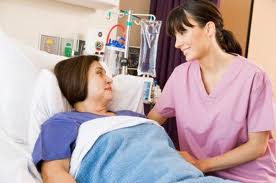 The sheriff, Robert L. Roberts Jr., and county attorney, Scott M. Tidwell, each face six counts, including misuse of official information and retaliation, which are third-degree felonies. Stan Wiley, the administrator of Winkler County Memorial Hospital, in the West Texas town of Kermit, was indicted on two counts of retaliation.
Read full story here at the New York Times.

Information and commentary provided by Dallas Fort Worth Nurse Licensing Attorney Dr Shezad Malik. The Dr Shezad Malik Law Firm can be contacted in Dallas toll free at 214-390-3189. If you have been subjected to Texas Board of Nursing complaint, please fill out our contact card for a free consultation.