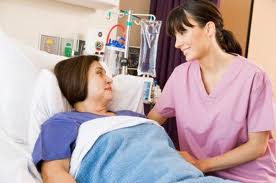 Links between laparoscopic power morcellators and cancer have trigger lawsuits throughout the United States just as the FDA issues a recall on three Johnson and Johnson devices.
The FDA and medical professionals express growing concern about the safety of surgical procedures that use power morcellators. These devices have been proven to be effective in some minimally invasive surgeries. But when they are used to break up uterine fibroid tumors or in some kidney and spleen surgeries, they tend to spread cells that lead to malignant tumors in men and women.
Metastic leiomyosarcoma, a type of uterine cancer, is a cancers that can develop in women as a result of the power morcellators.
In 2014 the FDA issued a safety alert in response to reports of links between power morcellators and cancers. The alert from the FDA discouraged the use of such instruments to remove fibroids or the uterus in women.
Surgeons use power morcellators in hysterectomies and other minimally invasive procedures to remove uterine fibroids, called myomectomies. The benefits of using power morcellators in these procedures was that it involved less time in the operating room, a shorter recovery time, and less blood loss by the patient.
The issue with using power morcellators is that they use spinning blades. The blades on the power morcellators can spread bits of uterine or fibroid tissue through the pelvis and abdomen. These bits of tissue can stick to other tissue and organs then begin to grow.
Some symptoms that might signal cancer after going through a procedure where morcellators were used include:
Nausea or vomiting
Vaginal bleeding or spotting, between periods or especially after menopause
Vaginal discharge
Abdominal or pelvic pain or a mass
Abdominal or pelvic swelling
Weight loss
If you or a loved were diagnosed with cancer following a procedure that involved power morcellators, contact us to find out if you have a case against the makers of the device. Our office handles power morcellators lawsuits throughout the United States.