As a Plavix side effect attorney, I am providing this lawsuit update regarding the side effects from Plavix. Read further information from the FDA on Plavix.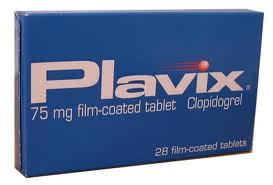 A Tennessee woman has filed a product liability and Plavix injury lawsuit against Sanofi-Aventis and Bristol-Myers Squibb, claiming that side effects of Plavix, a blood-thinning medication, caused her to suffer a blood clot in the brain, and that the drug makers over-promoted the medication without adequately disclosing the potential risks for users.
The Plavix lawsuit was filed on July 5 by Marcella Chesney in the U.S. District Court for the Eastern District of New York. Chesney alleges she was prescribed Plavix in March 2010, and four months later suffered subdural hematomas, which are blood clots on the brain. Chesney suffered permanent and debilitating injuries because of the injury from Plavix and will have to take medications for the rest of her life.
Chesney claims that Sanofi-Aventis and Bristol-Myers Squibb knew or should have known that Plavix was no more effective than aspirin as a blood thinner, but instead promoted the drug as a "super-aspirin." Those claims are similar to a number of other Plavix injury lawsuits that have been filed in courts throughout the United States.
In April, Bristol-Myers Squibb and Sanofi called for a mass tort designation for the Plavix litigation pending in New Jersey state courts, where at least 40 claims have been filed. All of the complaints filed so far involve identical allegations, that the makers of Plavix promoted the expensive medication as a safer alternative to aspirin. Plaintiffs allege that they suffered injuries as a result of their unnecessary use of Plavix, such as gastrointestinal bleeding, heart attacks, strokes and a blood disorder known as TTP, or thrombotic thrombocytopenic purpora.
The drug makers have been accused of repeatedly overstating the safety and effectiveness of Plavix, and complaints point out that the companies were repeatedly cited by the FDA for illegal, off-label promotions and for advertising campaigns that trumpeted its benefits over aspirin and how safe it was; both claims according to several scientific studies and the FDA said were unproven.
QUICK FACTS: PLAVIX SIDE EFFECTS
Plavix (generic: clopidogrel bisulfate) is a drug that prevents the formation of blood platelets that could result in clotting. It is prescribed for heart attack prevention, stroke reduction and as an anticlotting agent.
The manufacturers promoted Plavix as a safer alternative to aspirin which reduces the risk of gastrointestinal problems. Recent studies indicate that Plavix provides no benefits over aspirin and actually increases the risk of heart attacks, strokes and gastrointestinal bleeding for some users.

AREAS OF PRACTICE:Our Dallas Fort Worth Personal Injury and Wrongful Death Attorneys and Lawyers have extensive experience in the areas of: car and truck accident, sexual abuse, tractor trailer and commercial vehicle litigation, medical malpractice, wrongful death, serious auto accidents and car wrecks, bus accidents, dog bites, product liability, brain/head injuries, burn and electrical injuries, spinal cord injuries, premises liability/slip and falls, negligent security, and many other types of personal injury cases.
Call us toll-free at 888-210-9693  or send us an e-mail to schedule a free initial consultation about a car accident, slip and fall premises liability claim or any other personal injury or wrongful death case. We handle all cases on a contingency basis, which means you pay nothing unless we accomplish our mission of getting justice for you.