Aimee L. Flynn, from Pennsylvania, has filed a lawsuit over NuvaRing. Flynn suffered a stroke that was allegedly caused by the popular birth control ring.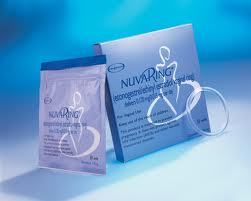 The complaint was filed in the U.S. District Court for the District of New Jersey on February 3. Flynn used the Nuva Ring contraceptive from October 2008 through February 2010.
The lawsuit names Merck & Co., Organon Pharmaceuticals, Akzo Nobel NV and Schering-Plough Corporation as defendants. Organon is a subsidiary of Shering-Plough, which was purchased by Merck.
Flynn's lawsuit accuses the defendants of strict liability, breach of warranty, negligence and fraud. She is seeking both compensatory damages for her injuries and punitive damages.
NuvaRing releases a combination of etonogestrel and ethinyl estradiol through a small ring that is inserted into the vagina once a month.
In 2011, the FDA published a birth control study that found that the NuvaRing raised the risk of blood clots by 56% when compared to older birth control pills.
Women who used the NuvaRing were at increased risk of deep vein thrombosis (DVT), pulmonary embolism and arterial thrombotic events such as heart attacks and strokes.
A growing number of women have filed a NuvaRing lawsuit in courts throughout the United States. All of the complaints involves similar allegations that the manufacturer failed to adequately warn about the risk of blood clots from NuvaRing side effects.
In the U.S. federal court system, all NuvaRing injury cases has been consolidated for pretrial proceedings as part of an MDL, or multidistrict litigation, which is centralized in the U.S. District Court for the Eastern District of Missouri.
Flynn's claim is likely to be transferred to that court to be included in the MDL.
Parties are scheduled to review a plan for starting potential NuvaRing settlement discussions at a hearing on February 28.