According to medical experts, Merck's NuvaRing is risky and dangerous blood clot side effects are strongly associated with its use.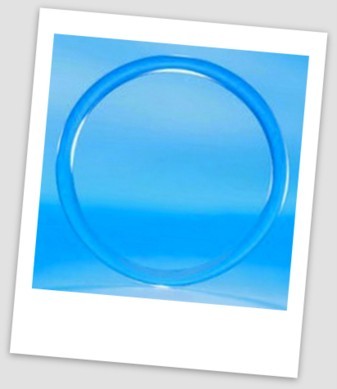 Approximately five million NuvaRing prescriptions were written in the U.S. in 2010. Over 1,000 American women have already filed NuvaRing lawsuits against Merck for downplaying its dangerous side effects.
NuvaRing Blood Clot Risks
The contraceptive ring, is associated with an increased risk for venous thromboembolism (VTE), causing deep vein thrombosis (DVT) and pulmonary embolism (PE). One study found NuvaRing had a 90% higher risk of venous thrombosis than did combined oral contraceptives containing levonorgestrel, the ring's risk is the same level as that of Yaz/Yasmin.
There is also a mass tort lawsuits against Yaz and Yasmin, manufactured by Bayer, which is the largest pharmaceutical mass tort currently in the federal court system.
The transvaginal ring has now been linked to an increased risk of deep vein thrombosis, pulmonary embolism, ischemic stroke, and death.
NuvaRing History
Since it was introduced in 2001, NuvaRing has been heavily promoted in direct-to-consumer advertisements, particularly targeting young women, as a "hassel-free" form of birth control, which is inserted into the vagina once a month.
NuvaRing warnings have suggested that the birth control ring was equally or more safe than other birth control pills, but recent studies have found that is not the case.
FDA NuvaRing Study
In late 2011, the FDA released data from a birth control study that found that the NuvaRing raised the risk of blood clots by 56% when compared to some older birth control pills.
NuvaRing New Jersey Bellwether Trials
According to documents filed in the NuvaRing Mass Tort Litigation in New Jersey State Court, nine NuvaRing lawsuits have been selected for Bellwether Trials starting on February 4, 2013. Lawsuits allege that NuvaRing caused serious, life-threatening side effects, including Blood Clots, Pulmonary Embolism, Deep Vein Thrombosis, Heart Attacks, Strokes and Wrongful Death.
More than 125 NuvaRing lawsuits are pending in the NuvaRing mass tort litigation in New Jersey. The trials scheduled to start in February will be the first to test Plaintiffs' claims that NuvaRing is more likely to cause deadly blood clots, heart attacks and strokes than other forms of hormonal birth control. These trials are known as bellwether trials, and these trials could help determine how juries might rule in other NuvaRing lawsuits involving similar claims, and pave the way for global settlement.
Dr Shezad Malik Law Firm Is Accepting NuvaRing Injury Cases
There is still time for young women who may have been injured by NuvaRing, or their families, to file personal injury lawsuits seeking compensation for medical bills, pain and suffering, emotional distress and other damages.
Dr Shezad Malik Law Firm is accepting NuvaRing cases for blood-clot side effects such as pulmonary embolism (PE), deep vein thrombosis (DVT), ischemic stroke (CVA), and death associated with NuvaRing use.
NuvaRing Federal MDL
The federal litigation over NuvaRing is currently consolidated for pretrial proceedings before U.S. District Judge Rodney Sippel in the Eastern District of Missouri as part of an MDL, or multidistrict litigation. The NuvaRing MDL case is In re: NuvaRing Products Liability Litigation, No. 08-md-1964. Over a thousand cases are on file here.
Read recent articles here
Can You Die From Nuvaring Deep Vein Thrombosis? Posted July 13, 2012
NuvaRing Death and Blood Clot Injuries
Posted June 7, 2012
Nuvaring Pulmonary Embolism and Deep Vein Thrombosis Risks Posted May 30, 2012