As a DePuy ASR Recall and DePuy Pinnacle Replacement attorney, I have written extensively about the inherent early failure problems associated with metal on metal hips like the DePuy ASR and Pinnacle hip replacement models. Now other metal on metal hip manufacturers are under fire for allegedly making and selling defective hips. These include metal on metal hip devices made by Biomet, Zimmer, Smith and Nephew and Wright.
Metal-on-metal implants gained popularity because they were thought to be more durable and provide a better long term solution for individuals with more active lifestyles. In many cases just the opposite has been true, with a significant number of patients experiencing failure of the implant in only a few short years and requiring revision surgery to replace the device.
Recently Stryker Orthopedics announce a recall of their Rejuvenate Modular Hip and ABG II models. Read details here. Recent medical studies have indicated that other metal-on-metal hip replacement systems, including the Biomet M2A Magnum, Zimmer Durom, Wright Conserve, and DePuy Pinnacle have increased failure rates when compared to systems made from alternative materials such as ceramic or polyethylene.
Patients, who underwent hip replacement surgery during or after 2005 and received a DePuy ASR XL or other metal-on-metal hip replacement system, are encouraged to schedule an appointment with their orthopedic surgeon as soon as possible. Patients who received a DePuy ASR or other metal-on-metal hip replacement system are urged to contact an attorney to discuss their rights and avoid problems with potential issues with statute of limitations.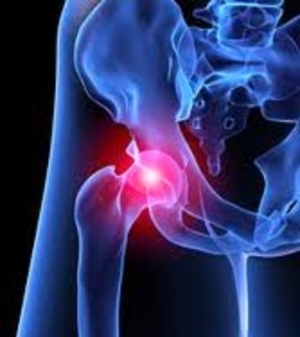 DePuy ASR metal on metal hip implant recipients in states with a 2 year Statute of Limitations, may lose their rights to file a lawsuit if they do not file their lawsuit before August 23, 2012.
J&J's DePuy unit recalled its 93,000 ASR hips worldwide in 2010, including 37,000 in the U.S., saying more than 12 percent of the devices failed within five years. Over 6,000 lawsuits in federal and state courts describe patients in pain and immobilized by joint dislocations, bone loss, pseudotumors, infections, bone fractures and suffering from a medical condition known as metallosis..
What is Statute of Limitations?
Every state has a law called the statute of limitations (SOL) that sets a limited time period in which a lawsuit can be filed. The reason for this law is that the courts want to have a finite time for folks to bring claims and not have an unending litigation time period. If a person with a legal claim fails to have a lawsuit filed within this time period, then their claim can be forever lost.
Why is the SOL for Most DePuy ASR Hips August 2012?
In the United States, the majority of states use a two year time period for the SOL. The remainder of states have a 1 to 6 year time period for the SOL.
Individual states use different rules to calculate when these time periods start running and when it is determined too late to bring a lawsuit.
The official DePuy Recall Notice was issued on August 24, 2010. The two year period from that Recall Notice will expire on August 23, 2012. Therefore lawsuits for folks who claim that they were injured by DePuy ASR hips must be filed in those states with a 2 year statute of limitations or it may be too late for those patients to make a claim.
States With a 2 Year Statute of Limitations
Arizona, Alabama, Alaska, California, Colorado, Connecticut, Delaware, Georgia, Hawaii, Idaho, Illinois, Indiana, Iowa, Kansas, North Dakota, New Jersey, Ohio, Oklahoma, Oregon, Pennsylvania, Texas, Utah, Virginia, and West Virginia.
Exceptions to the Statute of Limitations
Many states have what is called a "Discovery Rule" which means that the Statute of Limitations does not start until a person would reasonably know that they might have a liability claim. But because of the widespread publicity and the FDA warnings, most experts believe that the statute of limitations began to run in August 2010.
Take Home Message
If you or a loved one has had a DePuy ASR metal on metal hip implanted, please seek legal advice and file your DePuy claim as soon as possible, to preserve your legal rights.
Folks with a DePuy ASR Hip Implant should have a detailed review of their case done immediately because once the statute of limitations has run there is no way to reopen or restart it.
Read related articles here
DePuy ASR & Pinnacle Metal Hip Failure Problems Posted on July 13, 2012

Stryker Rejuvenate Modular and ABG II Modular-Neck Hip Stems Recalled Posted July 10, 2012
Biomet M2a Hip Lawsuits Heading to MDL Posted on July 7, 2012
FDA: No Use for Metal-on-Metal Hips Posted June 30, 2012