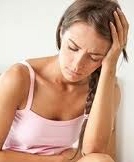 A Tennessee man filed a lawsuit against the makers of Nexium alleging that the drug caused acute interstitial nephritis (AIN), which ultimately led to the man needing dialysis treatment and a kidney transplant.
The lawsuit was filed against the makers of Nexium by Charles Bowers on July 5, in the U.S. District Court for the Western District of Tennessee.
Bowers alleges that the makers of Nexium failed to adequately warn about the link between the drug and acute interstitial nephritis, which involves inflammation of the kidneys that can lead to end-stage renal failure, chronic kidney disease, and acute kidney injury.
In late 2014, the FDA required the makers of Nexium to add information to the warning label about the risk of acute interstitial nephritis from Nexium and other proton pump inhibitors, such as Prevacid, Prilosec, Protonix, Dexilant, AcipHex, and others.
Like millions of other Americans, Bowers indicates that he began using Nexium in July 2003, for the treatment of peptic disorders such as gastroesophageal reflux disease (GERD) and duodenal ulcer disease. In May 2008, he was diagnosed with severe, drug-induced acute interstitial nephritis, which was upgraded to severe chronic acute interstitial nephritis a year later. As a result, he has to undergo dialysis treatment three times a week and will require a kidney transplant, the lawsuit indicates.
Bowers alleges that the drug manufacturer knew or should have known that Nexium could lead to AIN and withheld information from the warning labels for years.
"[The makers of Nexium] failed to adequately warn against the negative effects and risks associated with Nexium," the lawsuit states. "In omitting, concealing, and inadequately providing critical safety information regarding the use of Nexium in order to induce its purchase and use, Defendants engaged in and continue to engage in conduct likely to mislead consumers including Plaintiff. This conduct is fraudulent, unfair, and unlawful."
The case is only one of a growing number of lawsuits filed against Nexium and other proton pump inhibitors alleging that these drugs cause serious kidney damage.
Our office is currently investigating Nexium, Prilosec, Prevacid and other proton pump inhibitors lawsuits from across the country. If you or a loved one suffered from acute interstitial nephritis or chronic interstitial nephritis after using these drugs, contact our office immediately.