A recent Australian study indicates that the newer technology for artificial hips and knees did not perform any better than older, well tested and less expensive designs.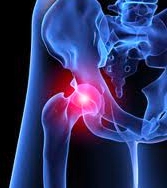 This week, data was published from Australia's orthopedic registry, which covered implants introduced from 2003 to 2007. The study's findings are significant for patients in the United States because many of the new designs, like the metal-on-metal hips, are widely used here and have come under increasing scrutiny.
These metal on metal implants, consist of a ball and cup made of metal, and according to experts are expected to fail prematurely in tens of thousands of patients. The artificial joints were marketed to last 15 years or more and provide better mobility and be more durable for the elderly population.
The Australian study showed that not a single new artificial hip or knee introduced over a recent five-year period was any more durable than older ones. In fact, 30 percent of them fared worse.
The Australian study concluded that both patients and government health care programs were being short changed because orthopedic surgeons were rushing to use the newly designed metal implants. These implants were introduced with little testing, over existing designs that had track records.
The review concluded, "not only has the introduction of this technology been potentially detrimental to patient care, but the current approach may be an important driver of increased health care costs."
Dr. Stephen E. Graves, the director of the Australian registry and a co-author of the study, said he believed that surgeons, hospitals and regulators should closely look at the review's results. In the case of the all-metal hips, some experts say they believe that replacing them may cost companies, insurers and taxpayers billions of dollars.
The United States does not have an orthopedic registry, and the Food and Drug Administration is researching to see whether data from sources like overseas databases and registries run by hospitals here can be used to better monitor device performance.
Many experts argue that such efforts are essential because 700,000 Americans undergo hip or knee replacement every year, and that number is expected to increase sharply as the population ages.
In a medical device registry, information about a patient is entered into a database when he or she receives an implant. Then, when that patient undergoes surgery again to replace that device, more data is added. By looking at large numbers of patients followed in a registry, researchers can tell whether certain device models are failing prematurely at significantly higher rates.
Some experts believe that when an implant problem is detected in a registry, it may be too late. Therefore some experts suggest that there must be greater scrutiny of implants either before or after they go on the market to detect problems earlier.
An Austrian review found that the results of published studies that accompany the introduction of new implants could bear little resemblance to registry findings about a device's success once it went into broader use.
That review, found that surgeons involved in the original published reports are often involved in its development and may have a financial stake in them. These often created an ethical and moral dilemma for the doctors, which the companies are only too eager to exploit.
This month, bipartisan legislation was introduced in the Senate that could force manufacturers to track the performance of implants like artificial hips after they have been approved for sale.
Both device producers and their allies in Congress have maintained that any additional F.D.A. regulations would slow the development and marketing of innovative products that benefit patients. For his part, Dr. Graves, the Australian official, said he believed that such arguments were misleading.
"The purpose of regulation is not to impede innovation but to ensure safety and effectiveness of medical devices," he stated. "This protects patients, but it also protects companies."