Three Fosamax jaw decay lawsuits are scheduled to go to trial in 2012, including a new trial on damages in one case that resulted in an $8 million jury award in 2010.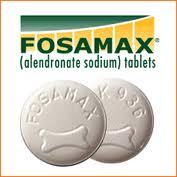 U.S. District Judge John Keenan issued an order calling for additional Fosamax bellwether trials to take place in May, September and November of 2012.
Experts and legal commentators are most interested in the re-trial of the Boles case. In that case, the jury will only evaluate the damages that should be awarded for Boles developing osteonecrosis of the jaw (ONJ) from Fosamax.
Earlier in October 2010, another jury determined that Boles's damages were caused by Merck's failure to adequately warn about the risk of the devastating jaw damage. Judge Keenan determined that the jury's award of $8 million in damages was excessive, and Boles elected to have a new trial instead of accepting a reduced award of $1.5 million. The Boles damages trial is scheduled for September 10.
All of the plaintiffs claim that side effects of Fosamax caused them to suffer ONJ, where the jaw bone begins to decay. Occasionally, full or partial jaw removal is required as a result of the condition. Fosamax (alendronate sodium), is a member of a class of drugs known as bisphosphonates, which are prescribed for treatment of osteoporosis.
Merck faces about 1,000 ONJ product liability suits over Fosamax that involve similar allegations. All federal cases are consolidated before Judge Keenan in the U.S. District Court for the Southern District of New York as part of an MDL, or multidistrict litigation.
Fosamax bellwether cases are selected for an early trial to help give the parties an idea of how juries will respond to evidence that may be similar to what will be presented in other cases. Such trials are often useful in gauging the strengths and weaknesses of common claims in complex litigation, and could help lead to an eventual Fosamax settlement.
Merck has successfully defended itself in all cases except for the Boles trial, and Keenan has assigned a settlement master in hopes of reaching an out-of-court settlement on most of the pending claims.
Furthermore, Merck also faces a growing number of lawsuits over femur fractures from Fosamax. Those complaints allege that long-term use of Fosamax can lead to atypical femur fractures, which typically occur with little or no trauma at all. Those cases are consolidated as part of a different MDL, which is centralized in the U.S. District Court for the District of New Jersey.