Merck said today that a federal court jury in New York found in its favor in the Secrest v. Merck case, rejecting the claim of a Florida woman who blamed her dental and jaw-related problems on her FOSAMAX use.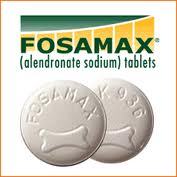 Chilton Varner of King & Spalding LLP, outside counsel for Merck said, "Unfortunately, the plaintiff had medical problems that cause people to develop the jaw and dental problems that the plaintiff has, regardless of whether they were taking FOSAMAX. She has a long history of invasive dental procedures and suffers from medical conditions that inhibit the body's ability to heal."
Today's verdict marks the fourth time a jury has found in Merck's favor on a plaintiff's product liability claim in the litigation regarding FOSAMAX. The plaintiff in this case alleged she used FOSAMAX and suffered various jaw problems and complications following multiple tooth extractions and failed dental implants.
At trial, Merck presented evidence that FOSAMAX is a safe and effective medication as described in the product labeling that was properly designed and did not cause the plaintiff's dental and jaw problems.
Status of Litigation
This is the fifth case regarding FOSAMAX(R) (alendronate sodium) to go to trial. Merck won three of the first four. The first three trials were conducted as part of the federal multidistrict litigation proceedings before Judge Keenan. The first case to be tried to a verdict, Maley v. Merck, resulted in a defense verdict for Merck in May 2010. The second case to be tried to a verdict, Boles v. Merck, initially resulted in a mistrial in September 2009 after the jury was unable to reach a unanimous verdict. A retrial of that case in June 2010 resulted in a plaintiff verdict, which was later reduced by Judge Keenan. The third case to be tried to a verdict, Graves v. Merck, resulted in a defense verdict for Merck in November 2010. The fourth case to go to trial, Rosenberg v. Merck, which was tried in the Superior Court for Atlantic County, New Jersey, resulted in a defense verdict for Merck in February 2011.
As of June 30, 2011, approximately 1,650 cases, which include approximately 2,050 plaintiff groups, had been filed and were pending against Merck in either federal or state court.