According to Merck & Co., Inc. form 10-K annual report for the fiscal year 2011, published on February 28th, approximately 950 NuvaRing lawsuits were pending as of Dec. 31st 2011.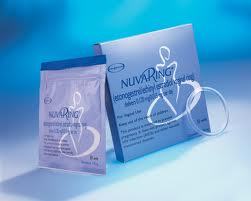 This critical information is buried deep in the financial disclosures, pages 118, 119.
The plaintiffs are alleging damages for personal injuries sustained from NuvaRing, including deaths, venous thromboembolism, deep vein thrombosis, pulmonary embolism and strokes.
One of many injuried plaintiffs is our own client, Dawn Kregel, from Denton Texas, who has filed a $10 million lawsuit against the manufacturers of NuvaRing, claiming she suffered a massive deep vein thrombosis shortly after using the birth control device.
Dawn Kregel, a nurse, filed suit against Organon USA Inc., Organon Pharmaceuticals USA Inc., Organon International Inc., Schering-Plough Corp. and Merck & Co. Inc. on Jan. 9 in the Eastern District of Texas, Sherman Division.
Kregel used the NuvaRing, for just over a month in 2010. She states she was subsequently diagnosed with an extensive whole leg deep vein thrombosis, that required emergency surgery to prevent a massive potentially lethal pulmonary embolism.
Kregel argues that the defendants failed to warn that that the ring product was associated with more thrombotic events than the pill. The defendants are accused of marketing, promoting and advertising that the ring product had a relatively low amount of estrogen in an effort to hide that it had a high level of dangerous third-generation progestin.
Nuvaring Lawsuit Status
As of December 31, 2011, there were approximately 950 NuvaRing cases. Of these cases, approximately 820 are or will be pending in the NuvaRing MDL in the U.S. District Court for the Eastern District of Missouri before Judge Rodney Sippel, and approximately 125 are pending in coordinated discovery proceedings in the Bergen County Superior Court of New Jersey before Judge Brian R. Martinotti. Four additional cases are pending in various other state courts.
Pursuant to orders of Judge Sippel in the NuvaRing MDL, the parties originally selected a pool of more than twenty cases to prepare for trial and that pool has since been narrowed to eight cases from which the first trials in the NuvaRing MDL will be selected.
Pursuant to Judge Martinotti's order in the New Jersey proceeding, the parties selected ten trial pool cases to be prepared for trial. The parties have completed fact discovery in the originally selected trial pool cases in each jurisdiction and Merck anticipates expert discovery to be
completed in those first trial pool cases by the summer of 2012.
What is Nuvaring
NuvaRing is a birth control vaginal ring placed around the cervix, that slowly releases female hormones of estrogen and a 3rd generation progestin, that inhibits ovulation.
NuvaRing was approved by the FDA in October 2001 and it is marketed and sold by subsidiaries of Merck, Organon USA Inc. and Schering-Plough.
FDA Study
In 2011, the FDA published a birth control study revealing that the NuvaRing raised the risk of blood clots including DVT and PE by 56% when compared to older birth control pills.
Approximately 820 cases are or will be pending in a federal multidistrict litigation (MDL 1964) in Missouri and approximately 125 are pending in coordinated discovery proceedings in the Bergen County Superior Court of New Jersey.
Plaintiffs Complaints
The plaintiffs contend that Organon and Schering-Plough, among other things, failed to adequately design and manufacture NuvaRing and failed to adequately warn of the alleged increased risk of venous thromboembolism ("VTE") posed by NuvaRing, and/or downplayed the risk of VTE.