A New York jury has awarded nearly $11 million to a woman who suffered a stroke after waiting two hours for a hospital brain scan.
New York Hospital Medical Center of Queens was found by the jurors to be negligent in the medical treatment of a 71 year old woman after she fractured her skull in a fall in 2004.
The hospital denies liability for the woman's resulting medical condition and is appealing the Oct. 3 decision awarding her $10.7 million.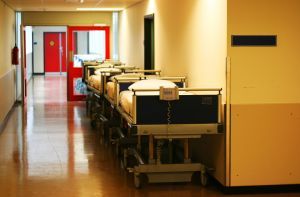 The lawsuit alleges that the patient was cleared for a brain scan two hours before she got one. The test was intended to check for bleeding but the patient lapsed into a coma in the emergency room less than an hour after the scan.
Medical Analysis: Unfortunate result, patient developed severe complications after the fall but was diagnosed in a timely fashion. Fine line between known complication and negligence.
Legal Analysis: The jurors wanted to blame someone and they took it out on the hospital. Perhaps the ER doctors should have been more vigilant in observing this patient and should have arranged for emergency brain surgery.