A Florida jury decided that Johnson & Johnson must pay more than $13 million to the family of a woman who died from an overdose of painkillers delivered by a patch made by the companies.
Janssen Pharmaceutica Products and Alza, the subsidiaries, were responsible for the woman's death. The Johnson & Johnson units have lost all three cases to go to trial so far over the patches.
The New Jersey-based Johnson & Johnson lost the first two cases as juries in Texas and Florida ordered the company to pay a total of $6.2 million to the families of former users who died of painkiller overdoses.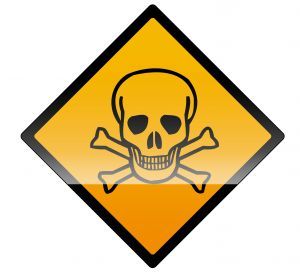 The Florida family argued Johnson & Johnson officials knew manufacturing defects caused the company to produced flawed patches and sold the devices anyway. Alza manufactures the patches, which are still on the market, and Janssen distributes them.
In July 2005, the U.S. Food and Drug Administration began a probe of 120 deaths linked to pain patches made by Johnson & Johnson and Mylan Laboratories Inc., which had begun marketing a generic version earlier that year. The investigation followed a recall of some Johnson & Johnson patches after reports of leaks.
The FDA resolved the probe in December 2007 by issuing a second safety warning about the Duragesic patches and its generic equivalents. The agency urged doctors to take care in prescribing the patch and educate patients about its use.
Jurors concluded the drugmaker put patches "on the market with a defect which was a legal cause of the death of the woman," according to the verdict.
Johnson & Johnson officials said in an August 2008 filing with the U.S. Securities and Exchange Commission that Janssen and Alza still face 60 lawsuits over the Duragesic patches.
If you or a family member have been injured as a result of the fault of someone else; by negligence, personal injury, slip and fall, car accident, medical malpractice, trucking accident, drunk driving, bad product etc then please contact the Doctor Attorney Dr. Shezad Malik of Southlake, Texas. For a no obligation, free case analysis, please call 817-255-4001 or Contact Me Online.
The case is Scott David Hodgemire v. Janssen Pharmaceutica Products LLP, 04-CA-13H-1C-K, Circuit Court for the 18th Judicial Circuit, Seminole County, Florida (Sanford).