As most readers of this blog knows, I have been following the first DePuy ASR trial that is underway in Los Angeles California closely and providing important information regarding the progress. Thomas Schmalzried MD, the lead surgeon-designer for Johnson & Johnson's DePuy metal-on-metal hip implants testified that he wouldn't have sold the device if he knew it would have a failure rate of 20 percent or more.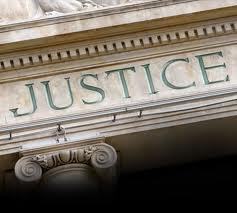 The orthopedic surgeon testified in state court in Los Angeles at the first of 10,000 lawsuits to go to trial over ASR hips. J&J recalled the DePuy ASR model of metal on metal hips world wide in August 2010, and stated that 12 percent failed within five years, requiring replacement, or revision surgery. J7J has sold 33,000 hips in the United States prior to the recall.
Schmalzried, was asked about an internal DePuy study in 2011 showing 35.8 percent failed within 4.57 years, requiring revisions. "I would not have put the product on the market" Schmalzried said. That rate of revision was "higher than some products that were in the marketplace at the time" the ASR was introduced in the U.S. in 2005.
Johnson and Johnson Denies Defective Hip Allegations
J&J, denies it designed the ASR defectively or that it contributed to the plaintiff's health problems. J&J, the world's largest seller of health-care products, is based in New Brunswick, New Jersey, and says it properly warned of the risks.
DePuy ASR Lawsuit Allegations
There are over 10,000 DePuy ASR lawsuits filed in US courts and the majority of them have been consolidated for pretrial multidistrict litigation in the US district court for the Northern District of Ohio.The plaintiffs allege that the DePuy ASR metal on metal hips caused them severe pain or immobilized by joint dislocations, infections and bone fractures. Plaintiffs also claim high levels of cobalt and chromium ions from grinding action of the 2 metal surfaces on the devices.
The case is Kransky v. DePuy, BC456086, California Superior Court, Los Angeles County (Los Angeles).