According to a Johnson & Johnson lawyer, J&J properly warned of the risks of its antibiotic Levaquin and shouldn't be held liable for tendon injuries sustained by a 78-year-old man.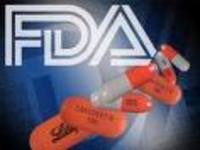 Clifford Straka, tore two Achilles tendons after taking the drug for pneumonia, sued J&J and its Ortho-McNeil Pharmaceutical unit in 2008. Straka said his doctor wasn't aware when she prescribed the drug that Levaquin was linked to an increased risk of tendon damage in elderly patients.
Johnson & Johnson denies liability
Johnson & Johnson, has denied any failure to warn and contended that Straka needed Levaquin to treat the pneumonia.
According to Johnson & Johnson, "The label from day one in 1996 was adequate." "The information was out there and available to the doctors and everyone else."
Levaquin Lawsuits
The lawsuit is the third federal case to go to trial in Minnesota alleging J&J and its unit, now known as Janssen Pharmaceuticals, downplayed the risks of the antibiotic to boost sales.
J&J lost the first, a jury verdict for $1.8 million in 2010, and won the second last year. The company also won the first state case in October, when a New Jersey jury rejected the claims of two plaintiffs.
Levaquin Tendon Ruptures
J&J is facing more than 3,700 claims involving Levaquin in state and federal courts.
FDA Warning
In 2008, the U.S. Food and Drug Administration required all makers of antibiotics in Levaquin's class, called fluoroquinolones, to increase warnings about tendon ruptures.
The jury of 7 women and 5 men have begun deliberating.
The case is Straka v. Johnson & Johnson (JNJ), 08-05742, combined for trial in In re Levaquin Products Liability Litigation, 08- md-01943, U.S. District Court, District of Minnesota (Minneapolis).