Medical studies have demonstrated a link between talcum powder use and ovarian cancer in women.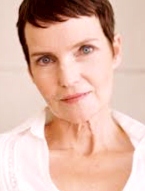 Johnson & Johnson, is a giant pharmaceutical company for a wide range of cosmetic, pharmaceutical and hygiene products, has issued a steady stream of product recalls and safety warnings.
Talcum powder cancer lawsuits are one among many product liability litigation suits the conglomerate is facing; others include Tylenol liver failure, injury from Ethicon transvaginal mesh, gynecomastia from Risperdal use in boys and early hip failure and replacement for DePuy hip replacement parts.
South Dakota Lawsuit Verdict
A South Dakota jury has determined that Johnson & Johnson failed to adequately warn consumers about the risk of ovarian cancer from talcum powder products, but no damages were awarded in the case.
The verdict was handed down in October 2013, in a product liability lawsuit brought by Deane Berg, 56, who developed ovarian cancer in 2006 after using Shower to Shower body powder for 30 years.
According to Berg, she had no other risk factors for ovarian cancer. Three doctors who examined her cancer tissue found talc in the tissue using an electron microscope, and determined that her cancer was caused by Shower to Shower.
Medical studies information was presented to the jury involving several that linked female genital exposure to talcum powder with an ovarian cancer risk. Johnson & Johnson argued that the findings of the studies were never strong enough to justify an ovarian cancer label warning on talcum powder.
The jury found that the manufacturer did fail in its duty to warn the public about the potential cancer risks of body powder, but determined that the product was not defective without the warning and found that Johnson & Johnson was not liable for Berg's ovarian cancer. So, no damages were awarded.
Harvard University's Daniel Cramer, one of the doctors that examined Berg, has been looking into links between talc and ovarian cancer for 30 years. He testified that talcum powder probably caused 10,000 cases of ovarian cancer every year.
One report published in 1982 by the New York Times found that Johnson & Johnson was aware that studies indicated women were three times as likely to develop ovarian cancer if they used talcum powder on their genitals.
Johnson & Johnson Talcum Powder Promotions Under Investigation
The verdict comes after the Mississippi Attorney General's office launched an investigation into Johnson & Johnson's promotion of talcum powder products for feminine hygiene. The state subpoenaed information on talcum powder promotions.
The subpoena comes following a study published in June in the medical journal Cancer Prevention Research, which indicated that women who use powder containing talc may have a 20% to 30% higher risk of ovarian cancer than those who do not. The study looked at data on about 2,000 women who used talcum powder on the genital area.
Other studies have also found that talc body powder applied to a woman's genital area can travel through the vagina and into the uterus, fallopian tubes and ovaries. According to the American Cancer Society, the findings throughout the years are inconclusive.